Students attend annual MCPS theatre festival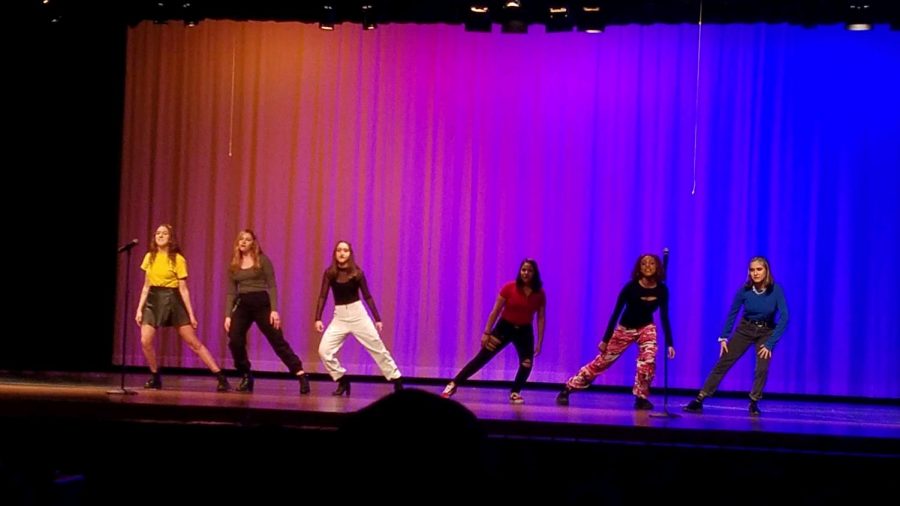 For most people, going on a field trip consists of visiting a museum and viewing old artifacts, but junior Bethany Hurt learned how to kill someone at Montgomery County Public Schools' annual theatre festival.
More than 15 schools attended the 2020 MCPS theatre festival, but Watkins Mill High School only had two students show up to represent: Hurt and sophomore Aubyn Wright, along with English and theatre teacher Scott Tarzwell.
The program began at 10am and ended at 6pm on January 24. Neither Hurt nor Wright performed, but they both participated in activities to improve their stage presence and projection. "The theatre festival was a lot of fun," Hurt said.
Students were able to work on monologues with peers, songs, and scene changes with the help of professionals. "I did a stage combat class and we talked about [projecting your voice] on stage," Hurt added. Professional stage combat actors and actresses were available to teach a course on how to master the technique of creating an illusion for an audience.
The attendance to this year's annual theatre festival decreased compared to years prior when dozens of students from Watkins Mill used to come. "Although there were supposed to be many [attendees], only [Hurt] and me [showed up]," Wright said.
Twelve people attended the interest meeting and signed up to go to the festival, but the numbers quickly declined. "That twelve became eight, and that eight became five, and then there were only two," Tarzwell added. The theatre festival was on the same day as the end of the quarter.
"I think [Watkins Mill's attendance was low] because people didn't really know about the permission slips," Hurt said. "There were a lot of people who were planning on going… but they didn't get [a permission slip] turned in on time."
Hurt hopes more students will come next year and believes it can be achieved by spreading awareness. "[We should be] making sure teachers know about [the MCPS theatre festival] so students can come to prepare their work… so they can go on the last day of school," Hurt added.

Hits : 510