ArtSpeak! connects performers with students in interactive experience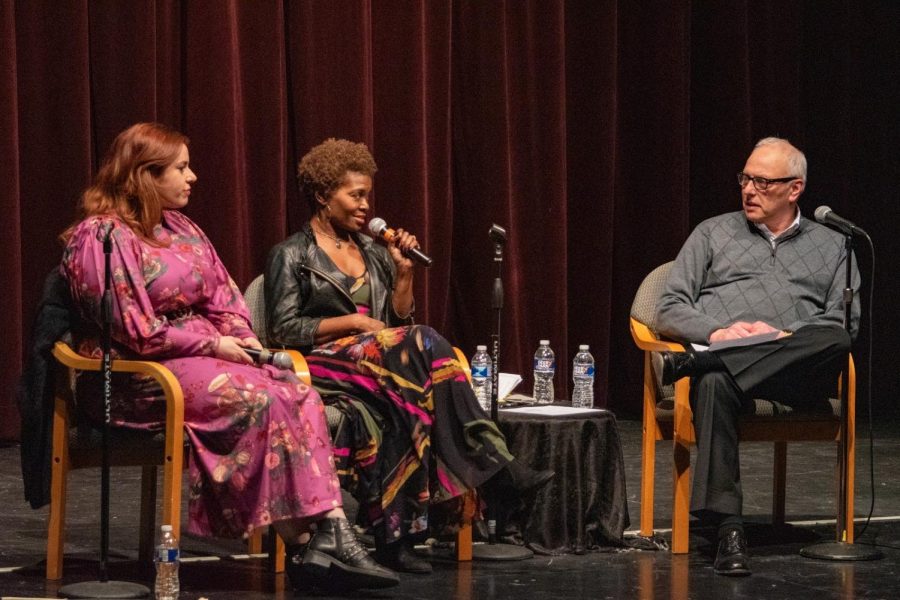 ArtSpeak! joined Watkins Mill High School to host LaChanze and Alysha Umphress in a night of Q&A, performances, and trivia on January 23 in the O'Shea Theater.
ArtSpeak! is a free program supported by Shugoll Research that brings professional performers to schools in the Maryland area to expose students to the arts. "[I wanted to create this program because] there's been a decline and cutback in arts programs in public schools so I wanted to share with students the beauty of the arts," Shugoll Research CEO Mark Shugoll said.
The event lasted almost three-and-a-half hours starting with introductions to the performers and ending with an autograph and photo session. "My favorite part of the experience was getting to meet the actresses beforehand and getting to ask questions," senior Steph Ventura said.
The event also included performances from the artists, trivia for the audience with a chance to win prizes, a Q&A session with Shugoll, and audience questions. "Theater is so important; it can make us laugh, it can make us cry, and it can educate us on certain things," Shugoll added.
LaChanze performed Nine, The Secret Life of Bees, and Glitter in the Air. Umphress performed Somewhere Over the Rainbow, I Could Be Jewish For You, and Trouble (from Smokey Joe's Cafe).
About 175 to 200 people attended to embrace the performing arts. "My favorite part of [LaChanze and Umphress being together] was that they never met each other but still knew of each other," theater teacher Scott Tarzwell said. "And they talked about their favorite moments of seeing each other in other performances."
In addition to this previous event, Watkins Mill has hosted ArtSpeak! two other times with Broadway star Alex Brightman and singer Linda Eder in 2019, as well as Broadway actress Kerry Butler and Broadway pianist Seth Rudetsky in 2017. "If we have the opportunity to [host ArtSpeak!] again next year [students should] go because it's a wonderful experience and it's basically a free broadway performance," Ventura added.
ArtSpeak! will host Megan Hilty (known for playing Glinda in Wicked on Broadway) and Cheyenne Jackson (known for Broadway's production of Xanadu, tv show American Horror Story, and Disney's Descendants 3) at Albert Einstein High School on Saturday, February 15 at noon.
"We weren't trying to create artists," Shugoll said. "We were trying to create audiences."

Hits : 711
About the Writer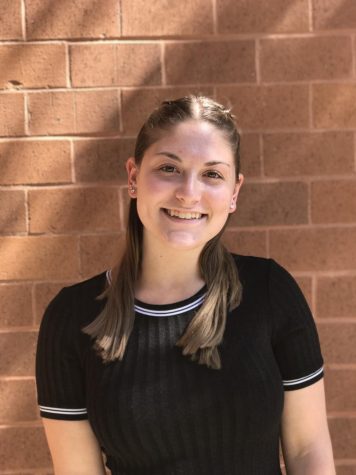 Jade Pinkowitz, Editor-in-Chief
Jade is a senior at Watkins Mill High School and Editor-in-Chief for The Current. She is a four-time varsity girls volleyball player and involved many...