Brown leaves football on field, trades coaching for family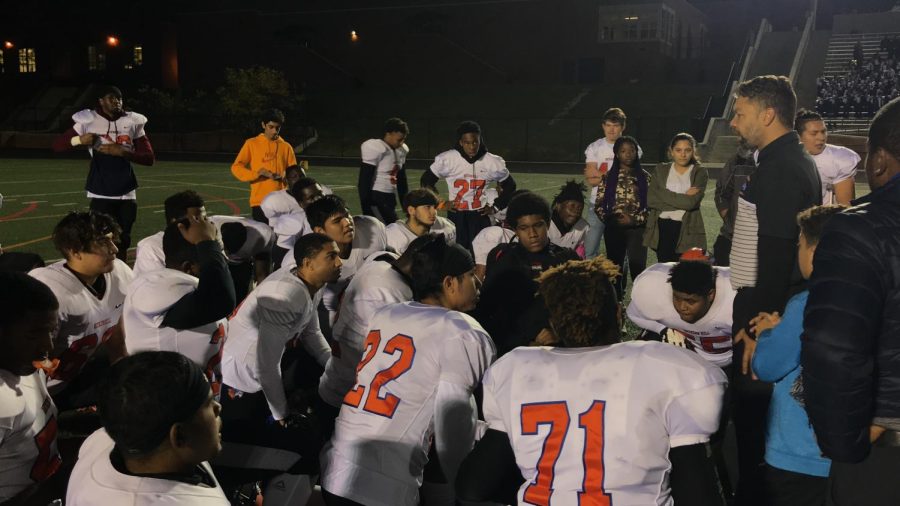 Varsity football coach Michael Brown, who has been the Watkins Mill head football coach since 2016, will no longer be coaching for next year's football season.
Brown announced his decision through a Twitter post on January 11. Brown thanked his family, the team's parents, staff and coaches for being part of turning the football program around. Brown then addressed how much football and coaching meant to him, "Football has been my greatest teacher throughout my entire life," Brown said.
Brown ultimately decided that he needs to focus more on his family. "I've been involved with the Watkins Mill football program for eight years and I was the head coach for four years," Brown said. "I feel like I've gotten the program to a good place, but it's time now to take my family to a great place."
Over the years, Brown has made it his mission to make Watkins Mill a better place–a mission that strikes close to home for Brown, who graduated from the Mill in 1997. Brown has helped his athletes through many obstacles including defeating school rivals and supporting his athletes when they took a knee during the National Anthem.
Beyond that, Brown has helped his athletes become role models to the community and become a better version of themselves. "[My athletes] have definitely been behaving themselves better in school and the community. I think the biggest thing that I've noticed is the way they conduct themselves… it's impressive," Brown added.
Students and staff took to Twitter to express their gratitude for everything that Brown has given and done for the Watkins Mill community. Many talked about the mark he left on the football program, as well as wishing him off to his future endeavors.
A lot of students who Brown has mentored, coached, and trained have expressed how much they will miss him on the field. "The most memorable thing about coach Brown was definitely his pregame speeches. They made all of us want to go that extra mile with him," senior Kameron Thorpe said.
Brown wasn't just a coach to his athletes but a role model who encouraged them to do and be better. "He put him primary focus on turning us boys into decent young men who could contribute to society and make the world a more decent place," Thorpe added.
Brown who has coached alongside the rest of the coaching staff for years feels he will miss that close bond. "[I will miss] just hanging out with my coaches. I have a great coaching staff… we always have a really good box office," Brown said.
Brown will still be a part of the Watkins Mill staff year next year, continuing in his role in the special education department and making sure to not miss out on any of the school and community events. "I will still be involved, as I will still be a paraeducator for a number of years," Brown added.
Brown has many plans including completing his business degree and taking a strong leadership position in a new job as part of Lead 'Em Up. "[The job] is a character development program which actually started with Watkins Mill football team. I'm now the regional director," said Brown.
Despite taking a step back from coaching, Brown still plans on being here for his athletes and the school staff no matter where he is, "This relationship is a forever thing. It's not just from the time I started playing to the time that I ended up being a coach. I'm only one phone call away," Brown said.

Hits : 767
About the Writers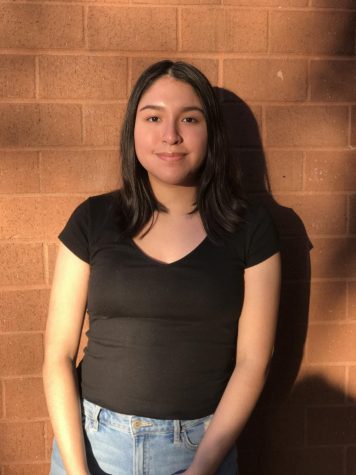 Gisell Maravi, Associate Editor
Gisell Maravi is a senior at Watkins Mill and is one of two Associate Editors for The Current. Gisell is apart of the Minority Scholars Program, National...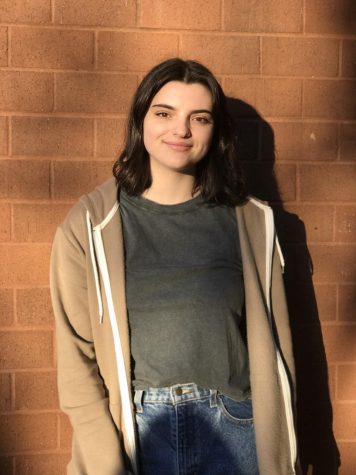 Natalie Helsel, Associate Editor
Natalie Helsel is a senior at Watkins Mill High School. Natalie is the Co-founder of the Film Club and the Vice President of the National Arts Honors Society....