Model UN wins Best Small Delegation Award at conference
Watkins Mill High School's Model United Nations team attended two conferences this year at University of Maryland and Hood College, performing very well at each one and earning awards both as individuals and as a group.
Model UN is a competitive group sponsored by English teacher Sonya Shpilyuk. They attend conferences where each student takes the role of a country or a committee that is part of the United Nations. This is the second year students from Watkins Mill have participated in a Model UN conference. 
In a conference, a real-world problem or issue is presented to the students participating in a role-played United Nations conference and each representative of a country or committee researches how to deal with the problem and works with other countries to resolve it. "You have to take on the role or perspective of a country you may not necessarily agree with," Shpilyuk added. 
The group has about ten members, however, three students attended each conference. Senior Nadia Makmak, sophomore Maggie Burgess, and junior Antonio Johnson attended the first conference. Makmak, Johnson and senior Lily Delgadillo attended the second conference. 
At UMD, the Watkins Mill Model UN team won the Best Small Delegation award and Makmak received an honorable mention in her committee. Makmak played the role of Egypt, dealing with the rise of extremist terrorism in Africa.
At Hood College on January 4, Delgadillo received the Best Delegate award for her role in the Spanish conference as Haiti. It was the second conference held entirely in Spanish that our school attended, allowing Model UN to be more inclusive to Spanish speakers.
Best Delegate is the highest award given to any student and Delgadillo won a scholarship to Hood College for her participation in the conference. Makmak was given an honorable mention for her role in a committee for Nigeria due to solving the issue of bioterrorism and ocean waste.
"I was always really interested in international affairs and the ways countries act with each other especially when it comes to modern-day issues and I think this is the perfect way to get involved and work with other people to create a resolution to an issue that the world faces today," Makmak said.
Model UN can give students opportunities to compete in college where they have the chance to win prizes and even compete around the world.
Hits : 1521
About the Writers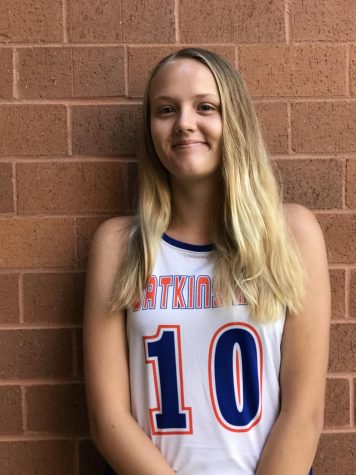 Eilenora Presley, Features Managing Editor
Eilenora Presley is a senior at Watkins Mill High School. She is a part of  field hockey, indoor track, and lacrosse. She is also a part of ASL club and...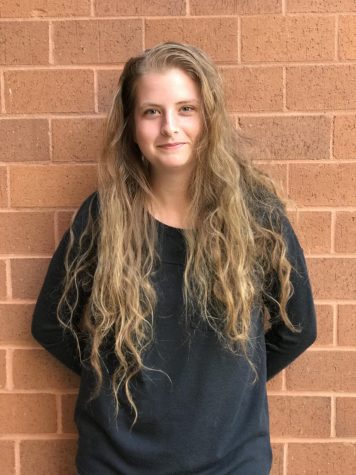 Lindsey Harmon, Associate Editor
Lindsey Harmon is a senior and Associate Editor for The Current at Watkins Mill High School. She is an honor roll student and participates in the ASL club,...