Holiday program provides gifts, food to WMHS families that need them
Teachers and the Wellness Center provided Thanksgiving dinner, holiday presents, and meals to 44 families in need at Watkins Mill High School, helping them find the joy of the holidays. 
Each year, Youth Summit director and Alternative Program instructor Lola Rogers works with the Wellness Center to find the most needy families in Watkins Mill and give them everything from food to holiday presents. Rogers started this program 15 years ago in a middle school, but brought it to WMHS four years ago. 
The Wellness Center, teachers, and counselors identified 44 families, equating to about 200 people in need, and provided them with a Thanksgiving meal this year. "These are families that most likely don't have mattresses. They have blankets on the floor and there [are a lot of] people sharing a very small area. For some [of us], it's hard to imagine," Rogers said. 
In addition, the Wellness Center and Rogers supply gifts for the holidays. Wellness Center counselors sit down with the families and help each member identify up to three items from a wish list. 
"It's important that we do this because during the holidays, we know it can be tough on families to provide things for their children and loved ones, and we feel like everyone deserves to have that special feeling during the holidays. No one deserves to go hungry or go without," Youth Development Coordinator Clarence McNeary said. 
Each family is identified by a number, keeping the family anonymous. Information is written on a gift tag such as the family number, the desired presents, along with the age and gender of the family member. "No one knows who's getting these because we all, at various times in our lives, have needs, and I really stress confidentiality. I don't even tell teachers their names [because] they don't need to know. Nobody needs to know," Rogers added. 
Gifts ranged from coats, sweaters, winter boots, and toys for younger siblings to anything under $20. "And we're not talking about [kids who say] 'oh I really wish I could have an iPad for Christmas.' We're talking about kids who are asking for socks and lotion, things that most of us take for granted. We easily have access to that five to ten dollars to buy these things. They don't," Rogers said. All of the presents are bought by the WMHS community and staff.
"It's an honor to serve the community, especially families who are economically disadvantaged who can't have the holiday table with all the fixings," ESOL theater and ESOL level 3 teacher Sharon Asro Faber said. "A lot of my students don't even get gifts for their birthday, so [we are able to] give them things that make them feel like they have something, especially in this environment." Faber and science teacher Lauren Wilkinson will continue this program in the future as Rogers plans to retire after this school year. 
"Part of [Wilkinson's and my] heritage is all about not being selfish, but being selfless. We're really on this planet to make the world a better place and to elevate the world. Elevate every human, no matter their background, ethnic background, religious background, skin color," Faber added. "[We will do whatever] we have to do to make them feel welcome, [especially] in an unwelcome environment–not the school environment because we are very inclusive here–but the general political environment with everything going on at the border." 
"I think in this society of excess, of so many people have so much that you forget the people who have need. When you don't have anything, that little spark of happiness and joy and frivolity just [means something]," Rogers added. "It's crazy how much people donate and give. It's so good to give to your community. It's so different when you're putting that money in that Salvation Army [container] and you don't have any idea where that goes. But here, you have a real idea of where it goes."
Hits : 1741
Leave a Comment
About the Contributors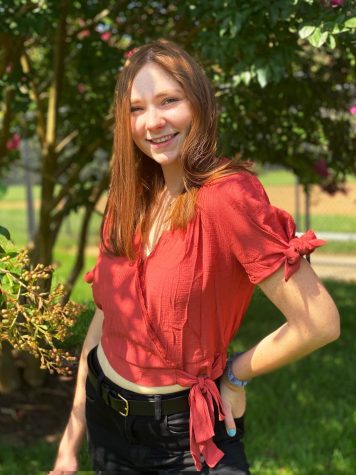 Katelyn Burley, Editor-in-Chief
Katelyn "Katie" Burley is a senior and the Co-Editor-in-Chief of the Watkins Mill High School Current. She is in the IB Career Program for Early Childhood...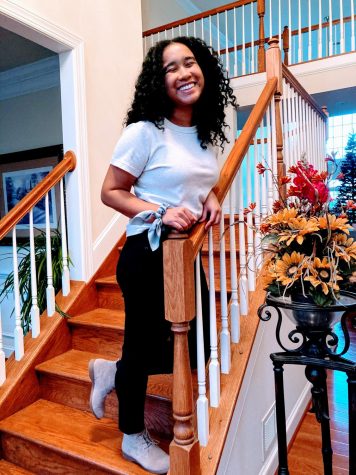 Grace Edwards, Editor-in-Chief
Grace Edwards is a senior at Watkins Mill High School and Co-Editor-in-Chief for The Current. She is a straight-A student who enjoys playing her violin....