Best Christmas songs to get you into the festive spirit
The holidays are approaching fast and whether you are driving, curling up at home with blankets, or doing some last-minute holiday shopping, Christmas music seems to be playing in the background like a Hallmark movie soundtrack.
Here are my top 10 Christmas songs to listen to this year.
The beat drops harder than my grades.
If someone were to ask me what kind of music I listen to, I would play them this song to sum it up. I don't have a specific genre of music that I listen to.
Picture this: it's snowing, you are in matching PJs with your significant other, drinking hot chocolate and eating popcorn while watching all types of Christmas movies on Freeform. You have the fireplace going and a romantic date montage in the movie is overlapped with this song, it will hit you in your soul and make you melt faster than a snowman in summer.
I know for a fact I am not the only person who enjoys this song. You can't tell me you haven't sung along with this one before.
Chris Brown is one of my favorite artists (controversial, I know. *eye roll*) and Christmas is my favorite holiday. The two of these combined together are perfect. This is my go-to song for when I am baking Christmas brownies (I hate cookies).
I 100 percent agree with him when he says, "It's the most beautiful time of the year," because it truly is. I love the effort people put into lights and decorations and the Christmas outfits are so cute.
Anytime I hear this song, I immediately pretend I'm in a relationship going on winter dates. In reality, I'm dancing alone in my room wearing a Santa onesie and watching Home Alone, but the fact that this song can make me imagine a fake relationship speaks to the charm of this song.
Even though most high schoolers haven't experienced a real heartbreak, it is pretty easy to relate to this song as if we just had our hearts ripped out. This song can make you cry about losing the significant other you never even had in the first place while simultaneously spreading holiday cheer.
I want a hippopotamus for Christmas. Who wouldn't want a hippopotamus for Christmas? If I was Ellen I would hand out hippopotamuses instead of cars. Also, Gayla Peeve is so adorable and hearing her sing is genuinely enjoyable.
(And it is really fun to say hippopotamus.)
As soon as you read this, you immediately thought of the Mean Girls scene. Can you still hear the thigh clap as clearly as I do? I have a whole dance I choreograph myself to this and still add and change moves in the middle of my dance. if you think I replay the song when I change the dance, you're absolutely correct.
Mrs. Confino told me I couldn't run this article if this song didn't make the list so… here it is.
Christmas music is a great way to spread holiday cheer without the annoyance that carolers bring. If I missed one of your favorites, comment on this article or tweet at us.

Hits : 1011
About the Writer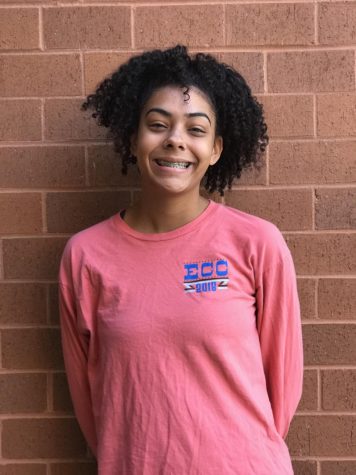 Nakyia Middleton, Editor
Nakyia Middleton is the captain of the Girls Varsity Volleyball team and a member of student leadership and an Editor for The Current. She aspires to play...