Top ten things to do during winter break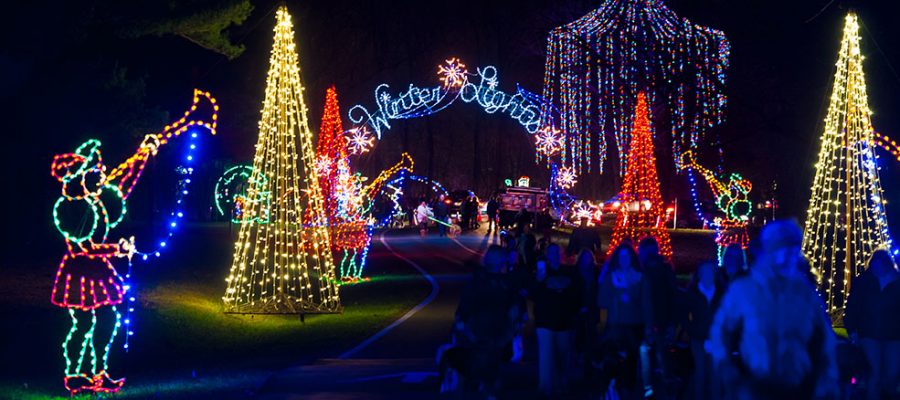 The holiday season is upon us. Everyone is out buying gifts, decorating their homes, and listening to holiday music. With the holiday season comes one of the best times of the year for students: winter break. Winter break is a time when students can rest up from all the school work and be with their families to celebrate the holidays.
It is also a time to go out with your friends and do something fun, here are ten things you can do during winter break:
1. Decorate ugly Christmas sweater cookies
Everyone decorates gingerbread houses this time of the year. But why would you struggle to make sure the walls stay up when you could decorate ugly Christmas sweater sweaters instead? They come in kits just like the gingerbread ones and are just as fun without any of the hassle. So gather up some of your friends, sit around the table, and enjoy decorating some ugly sweaters.
2. Go to the Winter Lights Festival
One of the best parts of the holidays is seeing all the decorations that light up at night. Every year, Montgomery County hosts its annual Winter Lights Festival. It is the perfect place to go with friends or family to see the display of lights at night.
3. Go to Rio's Merry Moments Event
Rio Washingtonian Center is hosting its Merry Moments Event every Saturday during the month of December near the Lakefront. Grab some friends and enjoy the entertainment, the giveaways, and the hot chocolate.
4. Go ice skating
Squeeze in a day during break to go ice skating with friends. You can fall together, freeze together, and then get a bit to eat afterward.
5. Have a holiday movie marathon
Winter break isn't winter break without watching at least one Christmas movie. There are plenty of options to choose from. If you like romance, watch Love Actually. If you like the classics, watch How the Grinch Stole Christmas. If you like to have a laugh, watch Home Alone. The options are endless. Literally. You can watch them all night. Just make sure to grab a few snacks and to pop that popcorn.
6. Visit museums
Around this time of the year, museums introduce their holiday theme installations that usually last until after New Years. The Artechouse museum in Washington, DC recently opened its new holiday installation called Aurora which channels the northern lights. While you do have to pay to get tickets to go, it will definitely get you and your friends in the holiday spirit.
7. Do last minute Christmas shopping
This year, winter break is slightly longer. That means you have a few days to get in those last minute Christmas gifts you forgot all about. Pick up some friends and go shopping. Make a quick visit to the Clarksburg outlets or stop by Montgomery Mall. Shopping is even better when you have someone to do it with; you can bounce ideas off one another and maybe even find things you didn't even know you were looking for.
8. Bake some treats
It is not a break well spent without pulling out the baking pans and the cookie mix. Bring out the cake mix and the brownie mix as well. The more the merrier. And don't forget the icing!
9. Go to the National Zoo to see the Zoo Lights
Have a stroll with your friends through the National Zoo and see their annual Zoo Lights installation. It's free admission and you get to see all the cute animals, no better way to get into the holiday spirit than that.
10. Go out to eat and catch up
It can be hard to make time for friends during the school year. Especially the days leading up to winter break. Some students are cramming for their exams, others have to finish their college applications, and everyone is rushing to catch up with their school work in general. It can be hard to fit in that time for friends. So make that group chat, figure out a good time for everyone, and pick that restaurant. There is no better time than winter break to get everyone filled in on what they've been missing.

Hits : 1714
About the Writer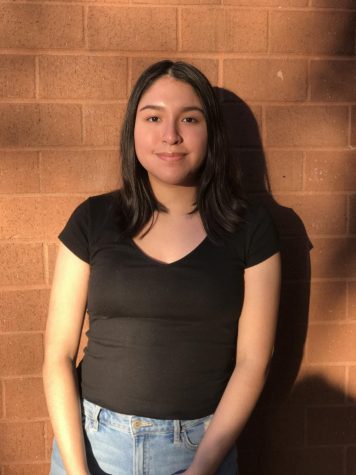 Gisell Maravi, Associate Editor
Gisell Maravi is a senior at Watkins Mill and is one of two Associate Editors for The Current. Gisell is apart of the Minority Scholars Program, National...