Students travel to Norfolk, VA to see Hamilton, workshop with cast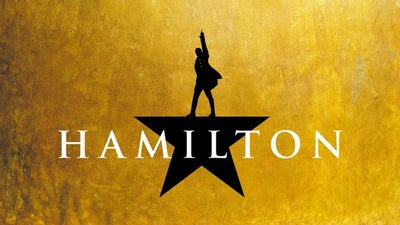 Fifty-six Watkins Mill High School students and six chaperones will attend a performance of Broadway's hit musical Hamilton: An American Musical, in Norfolk, Virginia on December 19 for the price of $50 including transportation. 
Written by composer and lyricist Lin-Manuel Miranda, Hamilton: An American Musical follows the life of founding father and original Secretary of the Treasury Alexander Hamilton. Renowned for its ethnically diverse cast, Hamilton's contributions to the story of America and the state of this nation's credit are presented through hip-hop, rap, and musical theatre. 
In 2018, the Gilder Lehrman Institute of American History Foundation ran the Hamilton Education Program, a curriculum and grant allowing for New York public high school students to see the show for a reduced amount. This year, the program was opened up to any school in the country, allowing for teachers such as social studies Lauren Squier to apply for the grant. 
"It's a great show. [It is] one of the only musicals that has a minority cast, and that obviously reflects our student body," Squier said. "Our student body [will get] to see how awesome it is to be in the arts and that it's not just 'a white person's world.' [They are able] to see diversity." Watkins Mill is 53 percent Latino, 28 percent African American, nine percent Asian, and seven percent white.   
Part of the curriculum involves students submitting a musical performance to demonstrate their understanding of the time period in which Hamilton lived through an analysis of historical documents and songs from the musical itself. Students are given the chance to perform their submitted performance, whether it be a poem, skit, or song on stage.
"A lot of people weren't exactly happy about having to do [the project], but I thought it was really cool to get to see how [Miranda] really made the play, which was really fun," sophomore Maggie Burgess Leary said. 
The total price of the trip includes the reduced ticket admission price of $10, charter bus transportation, participation in the Master Class with cast and technical crew, and a school-provided lunch. Dinner is not included. Students must bring additional money for dinner on the ride back home. Students must be at school before 5:30 am, as buses will leave promptly at 5:30 and will arrive at Chrysler Hall in Norfolk, VA by 9:30 am. Students will be back at WMHS by 9 pm. 
"I think it's important [for students to see this musical] because it meshes an old story with newer styles," Burgess Leary added. "Also, it's good to learn from the past. There [were] a lot of things Hamilton did wrong. He worked too hard, and then he had the affair; he was so focused on his legacy that he forgot about what really mattered, which was his family." 
"I hope that [students] get a new appreciation for musical theater and that they see that history isn't 'dry,'" Squier said. "It is kind of unique and interesting as to what our country came from, seeing some of the things that [the founding fathers] fought for, we're still fighting for today and some real problems that they thought about 200 plus years ago." 
"They had the foresight to think, 'Okay, what will the country look like?' 'How can we make this country strong so that it will benefit people centuries later?'" Squier added. "I hope everyone has a good time and enjoys it."

Hits : 1120
About the Writer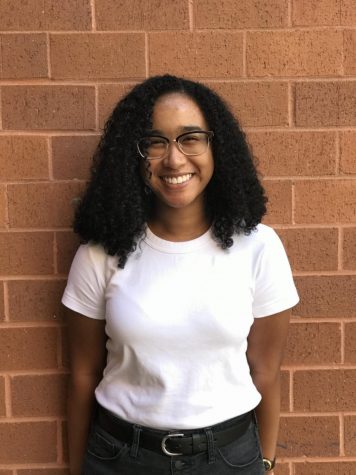 Grace Edwards, News Managing Editor
Grace Edwards is a Junior at Watkins Mill High School and the News Managing Editor. She is the President of the Social Awareness Group and Key Club.  She...