Wolverines take 'Mental Health Day' before Thanksgiving to promote wellness
On Wednesday, November 27, Watkins Mill High School will take part in a school-wide Mental Health Day in order to promote the importance of overall wellness for students and staff.
Mental Health Day is a student-led initiative sponsored by social studies resource teacher Lauren Squier's third period student leadership class. "The purpose of Mental Health Day is for students to take a break and just be with friends," senior Britney Isaacoff said. Students are able to "enjoy this one day and make new memories."
Students will decide which activities interest them through a Google Form in their English Google Classroom. The sign up form will be released in order of grade level, starting with seniors, with 24 hours to choose before the next grade level gains access. Students may submit a form after the 24 hours, but there is no guarantee there will be space in their preferred activity.
"I think it's an absolutely great idea that we're taking some time to understand that mental health issues are a major problem in America and a problem in our school," social studies teacher Jim Torrence said. "[Teachers] have issues that we have to deal with too, and it's nice to have a day where we don't have to be so worried about sitting in front of a class, but more enjoying ourselves and our kids." Torrence will be hosting ping pong games.
Other activities include karaoke with science teacher Charles Miller and English teacher Jamaly Allen; video games with English teacher Richard Courtot; a Friends TV marathon with Spanish teacher Elisha Ruiz; soccer, basketball, volleyball, weight training and more. "[This] allows for that bond for students and teachers to make with each other," Squier said.
On the half day, students will meet in their homeroom classes before being dismissed to the first session they signed up for. There will be five 45 minute sessions in which students can play games, form relationships with teachers, or hang out with friends.
In order for teachers to also get the opportunity to de-stress and relax, each department will be participating in three of the five sessions doing activities with students. "It's an opportunity for students to take a break from school work and for teachers to [take a break from school] and interact better with each other," senior Melanie Torres Calderon said.
"[It's] pretty cool that they're doing something for the day, because mental wellness is an important thing for a lot of students," freshman Nathan Campbell said. "Especially now when we're just [getting through] the first quarter and people are worrying about grades."
"We have a lot of support. [School resource counselor Paul] Young has been very helpful, [school counselor Krista] Anders has been like my right hand woman," Squier added. "It would be really cool [if] the county could do this, but it's also a huge undertaking and I'm very fortunate to have the student leadership class."
"I really hope that [students] actually go to the sessions, [because] we're doing this for them," Squier added. "We hope that they get something positive out of this and they really do see how important it is to sometimes take a break, take a deep breath, do something fun, and not be so focused on school. "
Hits : 1539
About the Contributors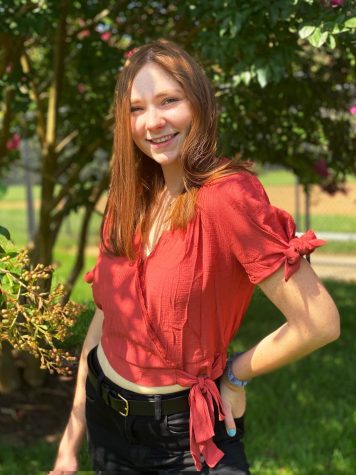 Katelyn Burley, Editor-in-Chief
Katelyn "Katie" Burley is a senior and the Co-Editor-in-Chief of the Watkins Mill High School Current. She is in the IB Career Program for Early Childhood...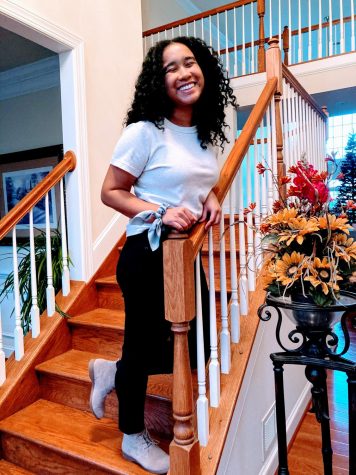 Grace Edwards, Editor-in-Chief
Grace Edwards is a senior at Watkins Mill High School and Co-Editor-in-Chief for The Current. She is a straight-A student who enjoys playing her violin....