Wolverines fall to Rams in playoffs, ending season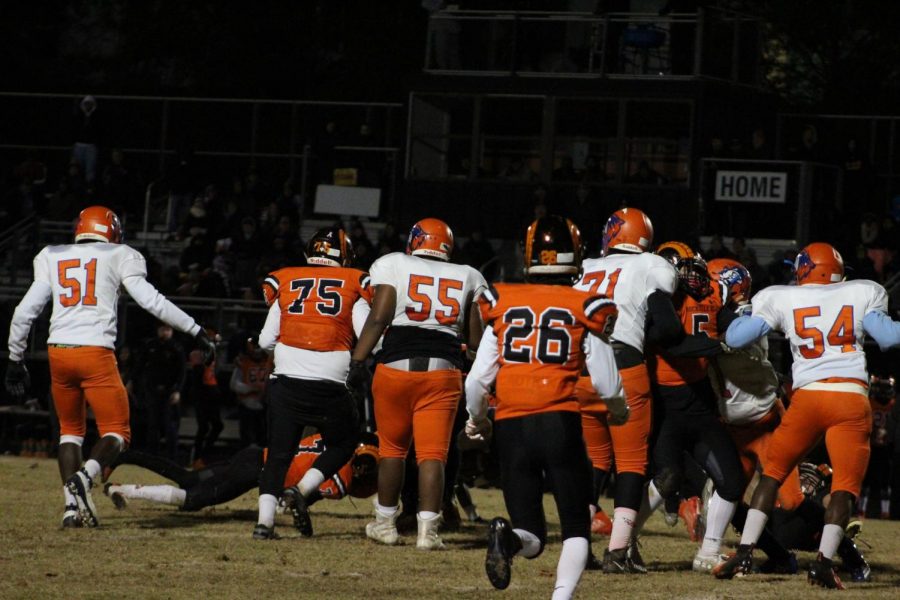 Varsity football faced a hard loss against Rockville High School on Friday, November 8, ending the Mill's 2019 football season.
"It was a tough loss," junior Kyle Wingate said, "I feel like we could've had a better season."
Rockville coach Jason Lomax played on Rockville's team as a student, graduating in 1997. Watkins Mill coach Michael Brown played for Watkins Mill, also graduating in 1997. While they do not remember if they played each other as students, the two games from the 2019 season will most likely stay memorable.
"My last game with Watkins Mill was tough, that's all I can say about it," senior Demetrius Rush said. "I thought I played pretty well, but I probably could've done a little better."
Rush kicked a field goal, putting three points on the board for the Mill. Sophomore Nehemai Cross threw the ball to sophomore Peter Kikwata for a 63-yard touchdown. Kikwata ended the season with eight touchdowns. "I'm going to miss the pregame meals with the team," Kikwata said.  They're "my family."
With a final score of 28-9, coach Michael Brown and the rest of the team said goodbye to the seniors in a hard way. "This season was sort of a success and a disappointment," athletic director Reggie Spears said. "We had the momentum. Technically speaking, we should've been an 8-1 team this season, but we fell short on a few plays and the execution."
The 'Rines ended their 2019 football season with a final record of 6 wins and 4 losses.

Hits : 943
About the Writer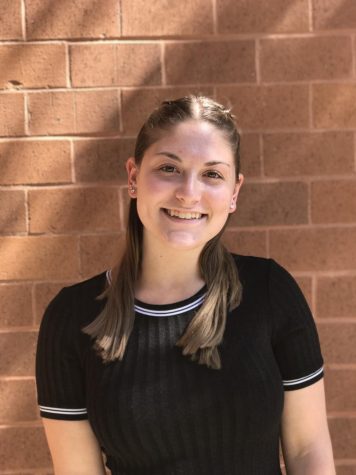 Jade Pinkowitz, Editor-in-Chief
Jade is a senior at Watkins Mill High School and Editor-in-Chief for The Current. She is a four-time varsity girls volleyball player and involved many...