Elrich makes correct decision in banning 'Thin Blue Line' flag

The "Thin Blue Line" flag was gifted by a local resident and his son to a Germantown police station in Montgomery County but has sparked controversy across the state.
Governor Larry Hogan took a picture with the flag after Montgomery County Executive Marc Elrich stated that the flag will not be hung in any police stations. Along with the photo, Hogan tweeted, "A local elected official prohibiting police from displaying a flag given to them by a graceful child is disgraceful."
Is that really what is disgraceful though?
The flag not only goes against the United States Flag Code, which states that "the flag of the United States shall be thirteen horizontal stripes, alternate red and white," but has also been seen next to the Confederate flag at white supremacist gatherings, such as the Charlottesville rally. And it was created as a direct rebuttal to the Black Lives Matter movement.
Hogan is strangely okay with the alteration of the American flag, yet called Elrich disgraceful for not displaying the alternated and controversial version?
Elrich understands the tension in Montgomery County with the police. He wants to focus on police reform and rebuilding the relationship between the police and the community, which is exactly what needs to be focused on. In fact, after Hogan's comments, Elrich doubled down, telling CNN, "What if I ordered police departments to fly the Black Lives Matter flag? You think that would go over very well with everybody? Probably not."
With the growing tension across the nation between the police and community, the last thing we should focus on is a flag, especially one that is a terrible representation of this community. Police officers risk their lives every day, and the ones who are doing their jobs admirably shouldn't receive backlash because of bad colleagues. But we still can't turn a blind eye to the ones who abuse their power. Everyone should feel safe in the presence of the police, but the reality is some people don't.
There are always two sides to every story. Some will certainly side with Hogan and feel that this is an act of disrespect and negligence, but for others, this is a step forward. The problem here is not the flag, it's the message behind it. Police brutality is real, and a serious issue that should be treated as such. Therefore, hanging the flag is a mockery to the Black Lives Matter movement, and is flat out disrespectful to the lives that have been torn apart by racial issues and ignorance. Elrich understands that.  Hogan doesn't.
Yes, police officers put their lives on the line to protect us, but it cannot be ignored the many people of color that have lost their lives due to some of these altercations. And the police signed up for their jobs. When they die on duty, it is undeniably tragic but is still the result of a decision that they made. Many people of color died simply because they are people of color. There's a difference, and Elrich is right for not only recognizing this but for standing on the right side of the debate.

Hits : 1047
About the Writers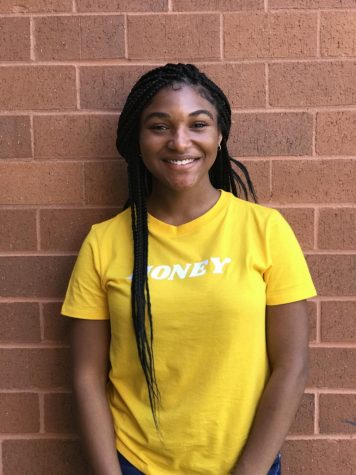 Kayla Holt, Features Managing Editor
Kayla Holt is a Junior, she runs for indoor and outdoor track team. She likes to run write and watch crime shows. She aspires to go to an HBCU and major...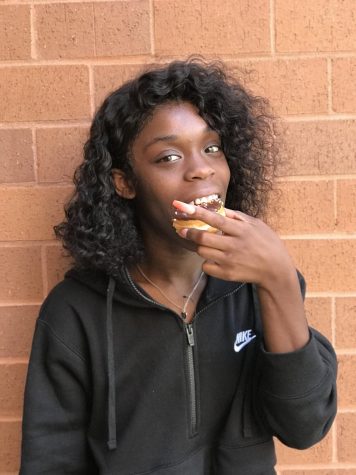 Amelia Burton, Associate Editor
Amelia is a senior at Watkins Mill High School and an Associate Editor for The Current. She's on Watkins Mill's varsity track and field team and has...