Student leadership uses sticky notes to spread messages of positivity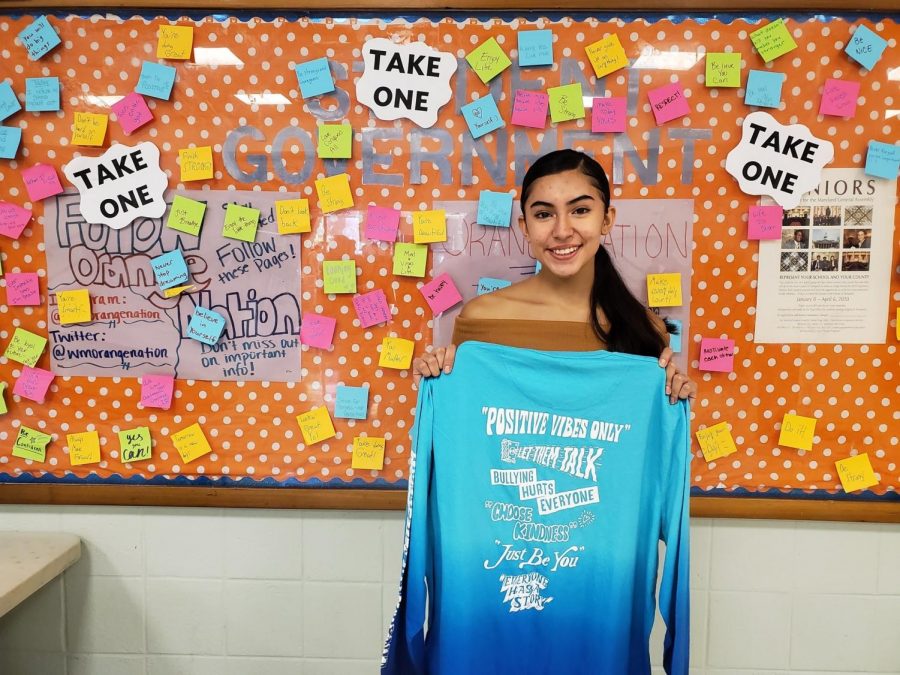 Going to school, doing extra-curricular activities, and balancing home life can sometimes be stressful for students. To ease the stress, Watkins Mill High School students in the student leadership class posted sticky notes around the school to spread messages of positivity.
The sticky note project worked alongside the global non-profit organization DoSomething which was part of High School Nation's anti-bullying campaign. "It was in conjunction with the DoSomething campaign all about giving people something to smile about. The DoSomething campaign really stresses that it takes seven positive things to cancel out one negative thing and that's something we wanted to do," student leadership teacher Lauren Squier said.
The goal of DoSomething is to spread the message of positivity in order to defeat bullying. This message was carried out by Watkins Mill High School's student leadership class to continue the fight against bullying in the school. "The student leadership class came up with the idea of doing positive post-it notes. On each post-it note, we wrote something to brighten up people's day and hopefully count toward those seven positive things to overturn one of the negative things," added Squier.
The positive notes were placed all over the bulletin board in the mixing bowl, a spot where a lot of the student body spends their STEP in. Orange Nation, which is the spirit group for Watkins Mill High School also posted about the project on their Instagram and Twitter accounts, encouraging students to come by the mixing bowl and pick up one of the positive messages. "All throughout the day, we saw kids coming and taking the post-it notes off and standing there looking for a message that spoke to them," Squier added.
Leadership students wanted to acknowledge the struggles that students face in relation to self-acceptance. "A lot of students struggle from self-confidence and self-image, which can be a stressful thing to deal with," senior Taylor Leonard said.
Other leadership students wanted to address the obstacles students face in school from expectations and other commitments. "Students get stress from school and all the pressure they get from talking about their future, it can be a lot," senior Victor Kum said.
The leadership class expressed how much they wanted the student body to understand that they have a support system to lean on throughout the school. "Some people may not hear nice things from their friends or their family and it's nice to hear them every once in a while," Leonard added. "We wanted other students to know that we care and spread that positive message around."
The positivity project not only helped students, but it helped teachers understand their students as well. "We know a lot of kids face a lot of challenges when they come to school and what I learned is even a little post-it note, the smallest thing in the world, can change someone's day," Squier said.
The message of anti-bullying is still something the leadership class is focusing on. They plan on doing something similar to the positive sticky notes project in the future.

Hits : 1026
About the Writer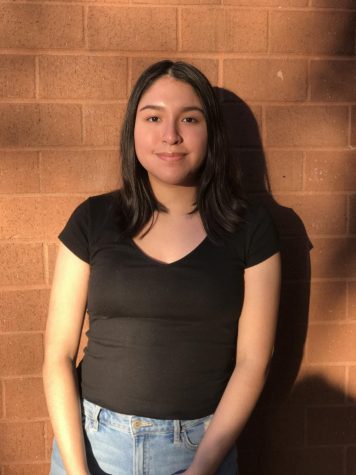 Gisell Maravi, Associate Editor
Gisell Maravi is a senior at Watkins Mill and is one of two Associate Editors for The Current. Gisell is apart of the Minority Scholars Program, National...