WM Elites pack Comfort Cases to provide foster care children with proper suitcases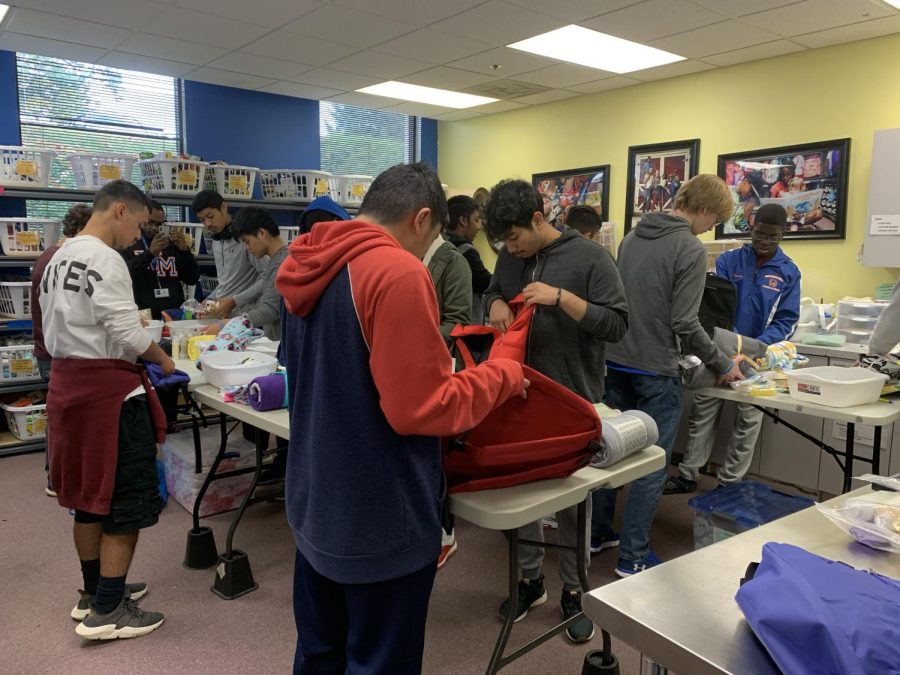 Watkins Mill's Elites attended a field trip to Comfort Cases on October 17, to pack backpacks in order to provide foster care children with a proper suitcase for their belongings. Comfort Cases, founded by Robert Scheer, is a non-profit organization providing foster children with a backpack or duffel bag, due to the rising number of foster children who are forced to move with their personal belongings in a black plastic trash bag.
 "My generation [has] failed when it comes to making sure that kids in foster care are taken care of but this generation is going to change," Scheer said. Scheer and his partner Reece Scheer have adopted four foster children themselves. Each personalized backpack or bag consists of pajamas, toiletries, a book or activity, journals, pens and pencils, tied ribbon blankets, and a stuffed animal, bringing comfort to children in all 50 states, along with Washington DC and Puerto Rico.
"I think giving back to the community is so valuable," school counselor and Elites sponsor Mike Ryan said. "It makes us better, it makes our community better and frankly there are just people who really need it. It helps give us humility and see the value in helping others."   
The Elites filled backpacks with stuffed animals, hygiene kits, and blankets, tying ribbons and tags-highlighting that each item is new. "It was enlightening," senior Fahad Habona said, "it felt like I was making a difference. And I just liked having the whole group there, participating alongside me." 
"This experience really helped our group open up our minds to foster kids and how Comfort Cases has come in and helped provide them with an opportunity to feel like they matter," junior Melvin Quintanilla said. Interested volunteers, or volunteer groups with up to 15 people can sign up for 90 minute blocks, or host Donation Drives. Comfort Cases is always on the lookout for donated items. Donations include pajamas, journals, baby items (baby bibs, blankets, toiletries, etc), or multiple bags for different age groups. 
"It's important for kids to help kids…by them coming here and experiencing packing a case, [they are] truly understanding the fact that these kids are in a system that they did not choose to be in. We need to make sure that we're starting [foster care children] out on the right track, which is basically letting them know they're worth more than a trash bag," Scheer added.

Hits : 658
About the Contributors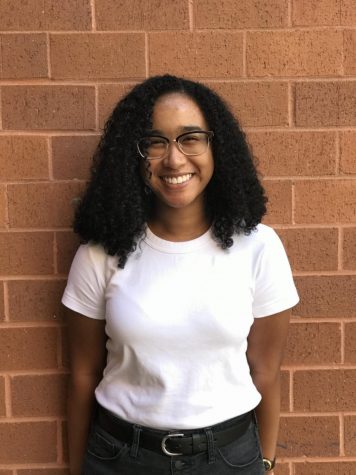 Grace Edwards, News Managing Editor
Grace Edwards is a Junior at Watkins Mill High School and the News Managing Editor. She is the President of the Social Awareness Group and Key Club.  She...