Lady 'Rines shoot for Colonels in home game tonight after beating Knights
Hang on for a minute...we're trying to find some more stories you might like.
Lady 'Rines look to begin a winning streak when they face the Magruder Colonels at home tonight after defeating the Wheaton Knights in a 43-38 victory on Monday night for their first win of the season.
"Our defense definitely got better from [the previous Sherwood] game," junior Kareling Portillo said. "We've been working a lot on defense drills, [because] we still have a lot to work on."
"Our communication was better from our last games," sophomore Princess Frazier-Lyles added.
This victory had the Lady 'Rines bouncing back after a rough 40-54 loss to Sherwood High School on December 11.
"At the end of the day, we played hard, stuck to the game plan and we just have to finish our lay-ups," coach Dinita Adams said on the team's performance against Sherwood. The team played hard throughout the whole game but started cutting the lead in the last five minutes of the fourth quarter.
Portillo was a major force down the stretch. "We were in the… position to be aggressive on the attack, and that was what [Portillo] did… she was the one that surprised us," Adams said. "If we could just transition those five minutes into 32 minutes, we'll be successful in every game."      
The Lady Wolverines stayed positive despite a 53-35 loss to the Walter Johnson Wildcats on December 4.  While the game did not go the way the girls wanted it to, sophomore Heaven Atta said, "It was the first game, so everyone was probably nervous. But by the end of the season we will be in better shape."
Senior Arly Garcia thinks the key to becoming a better team is "communicating, making better passes, and finishing our layups."  With only two seniors on the team, Chemell Bowrin and Garcia, the girls look to use all of the young talent on the team.
Come support the Lady 'Rines tonight as they face the Magruder Colonels at home at 7:15pm! 

Hits : 331
About the Contributors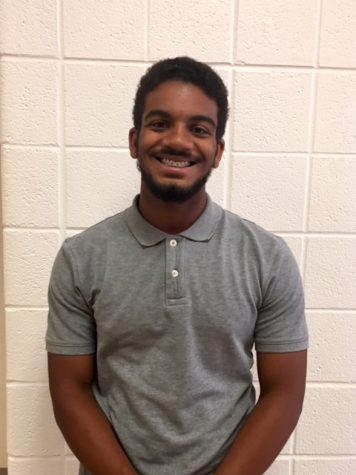 Ajay Branch, Associate Editor
Ajay Branch is an Associate Editor and photographer for the Watkins Mill High School Current. He started writing articles in his sophomore of high school...