Boys soccer kicks out Gladiators, Blue Devils, Rockets, looks toward goal against Colonels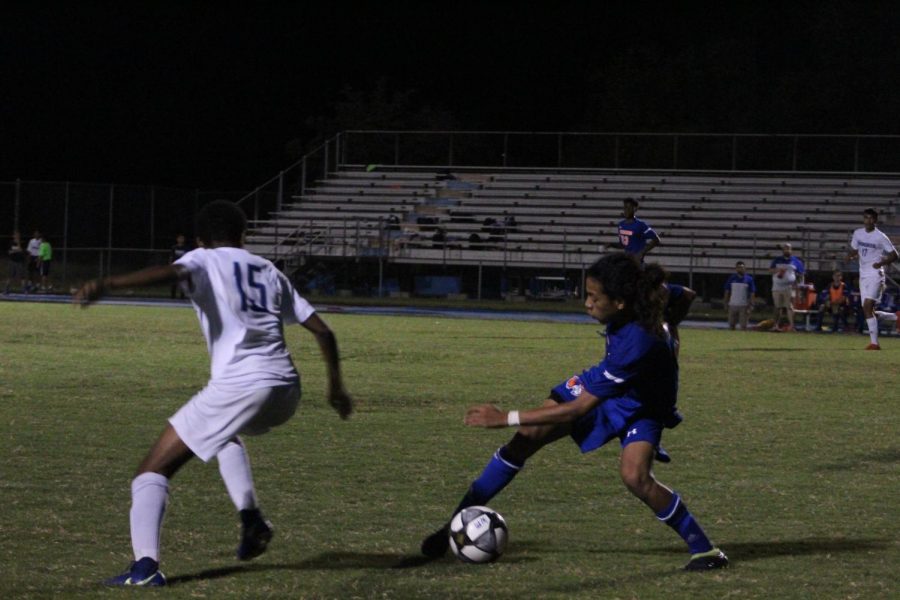 "Three games down, nine more to go," senior Viany Saagon Toutsop said.
The Watkins Mill High School boys soccer team has gone undefeated, beating three teams already this season. With two more games coming up today and tomorrow, the boys are preparing to continue their streak with two more wins. Junior Joseph Crespo said, "I'm really confident about these next two games, but we're really just taking it one game at a time."
The season opened with the team defeating Northwood's Gladiators in their own arena. The ending score was 2-1 with Crespo scoring the first goal and junior Katim Njie scoring the second goal.
"
It's not a one-person job. I really don't even see myself as a captain, I'm just part of the team."
— senior captain Victor Kum
The second game ended in a final score of 3-2 against Springbrook's Blue Devils on the 'Rines home field at The Den. Nije scored two of the three goals and junior Jose Batres scored the other goal. "I'm really excited to continue to play with my team," Batres said. "We are working really hard."
In the most recent game, the team beat Richard Montgomery's Rockets with a winning score of 2-1 thanks to the goals made by Crespo and Nije. "I honestly couldn't do it without my team," Nije added. "The thing I'm looking forward to most is winning states this year." His ambition is shared by Kum, Crespo, and the entire soccer team.
The boys play at Magruder High School tonight at 7:15 pm and play tomorrow night at home against Seneca Valley High School at 7:15 pm.
Kum is hoping to keep the winning streak alive and can't wait to show off with his team. "If you want to see us win then come out to one of our games and we'll show you what hard work looks like," Kum said.

Hits : 1123
About the Writer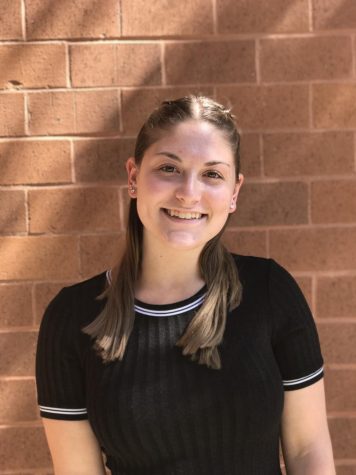 Jade Pinkowitz, Editor-in-Chief
Jade is a senior at Watkins Mill High School and Editor-in-Chief for The Current. She is a four-time varsity girls volleyball player and involved many...