Students RISE to new level with summer career-based program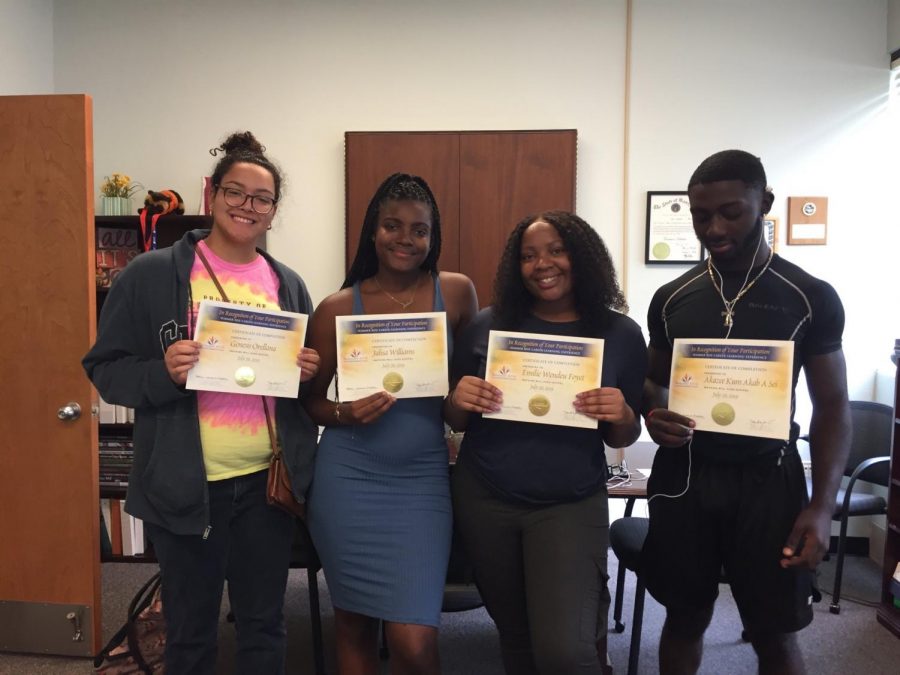 This summer, hundreds of students spent their time going on vacation, but ten Watkins Mill High School students spent their summer in the Summer RISE Program: a three-week career-based internship giving rising juniors and seniors the opportunity to experience various career fields.
Watkins Mill counselors joined forces with college and career center information coordinator Catherine Heald to help guide students who they felt would benefit from the program and were interested in the careers offered. "The program gets students into areas that they are interested in… they go to the job and get to shadow someone for three weeks," Heald said.
The program consisted of an online application where students filled out basic information. The selection was through a first come first serve basis and the program also paid students who participated. "We had kids in the police academy, in schools, and all over the place… [students learned how] to work in a professional environment," Heald added.
Senior Wilbert Fuentes volunteered at Holy Cross Health in the summer, a health care facility in the area. Fuentes would interview patients and register them in the Holy Cross system. At the program, Fuentes was able to experience the medical field while helping patients who were Spanish speakers. "I was able to speak both Spanish and English, which was a very big help to patients who could only speak one language," Fuentes said.
Junior Nadia Hillyer volunteered at the U.S. Nuclear Regulatory Commission, a government agency that is in charge of protecting public health while working with nuclear energy. At the agency, Hillyer would listen and take notes during meetings. "I made a lot of new friends and connections [at the program]," Hillyer said.
Senior Charity James spent her time at Rehab 2 Perform, a physical therapy center, where she had the opportunity to experience a profession she was interested in. At the center, James worked with other physical therapists to examine patients and figure out why they are experiencing pain. James also learned about solutions for different types of injuries. "I know for sure I want to enter the medical field, being apart of the program just solidified it," James said.
Senior Victor Kum worked with the MCPS fine arts department in Gaithersburg High School. Kum and other students taught children different art concepts and developed instructional plans for the art curriculum. The program not only provided students with career opportunities but it also allowed them to make new connections. "I made new friends [in the program] who love to do what I do, and I developed relationships because of it," Sei said.
Senior Leah Niles participated in the program and worked alongside the Montgomery County police. Niles met with homicide detectives, firearms specialists, k-9 units, and crash investigators where she got the opportunity to ride along with a patrol car in one of six districts. "I learned that it's important to jump at opportunities to gain experience in things you've never thought about before," Niles said.
Senior Akua Obeng participated in the Community Services Foundation in Derwood. Obeng assisted the heat director of the foundation and would do thought-provoking activities relating to reading and math with children. "I learned that it took a lot of patience because obviously, kids don't know everything and we have to help push them in the right direction," Obeng said.
Senior Genesis Orellana worked with Kaiser Permanente, a health care company located in Gaithersburg. Orellana had first-hand experience with their labs and shadowed the lead tech of the lab. "[In the program,] I learned that the laboratory is very important to check the health and diagnose people," Orellana said.
Senior Kimberly Ramirez-Arias worked for the Gaithersburg Community Services Foundation. Here Ramirez-Arias taught little kids and did activities with them. Some students found out through this program that it wasn't the career they thought they wanted to pursue. "When I go to college, I won't have to waste money on something I won't want to do," Ramirez-Arias said.
Senior Emilie Wendeu Foyet was placed at Astra Zeneca, where she got to watch workers test different medicines and visit their labs. Foyet, along with many of the other students, realized there are more job opportunities than they originally thought. "There are way more fields in the medical career that I would be interested in; it doesn't have to be hospital jobs like most people think," Foyet said.
Senior Jalisa Williams also spent her summer working with Kaiser Permanente. At the program, Williams watched simple procedures and listened to conversations about fertility, general surgery, and pediatrics. "I got to experience weeks in the medical field at a young age, it gave me validation about what I wanted to do when I grow up," Williams said.
"I highly recommend this program to rising juniors and seniors because this program offers internships after the program… the Summer RISE program is for sure the way to go," Niles added.

Hits : 651
About the Writers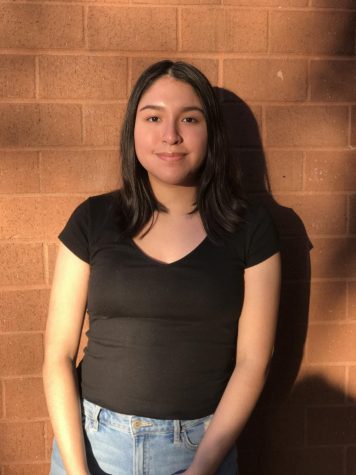 Gisell Maravi, Associate Editor
Gisell Maravi is a senior at Watkins Mill and is one of two Associate Editors for The Current. Gisell is apart of the Minority Scholars Program, National...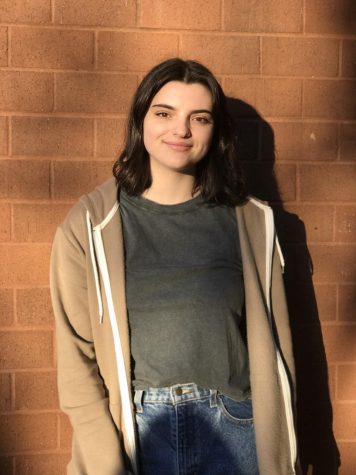 Natalie Helsel, Associate Editor
Natalie Helsel is a senior at Watkins Mill High School. Natalie is the Co-founder of the Film Club and the Vice President of the National Arts Honors Society....