Wilkinson celebrates positive prognosis, warns students to check for changes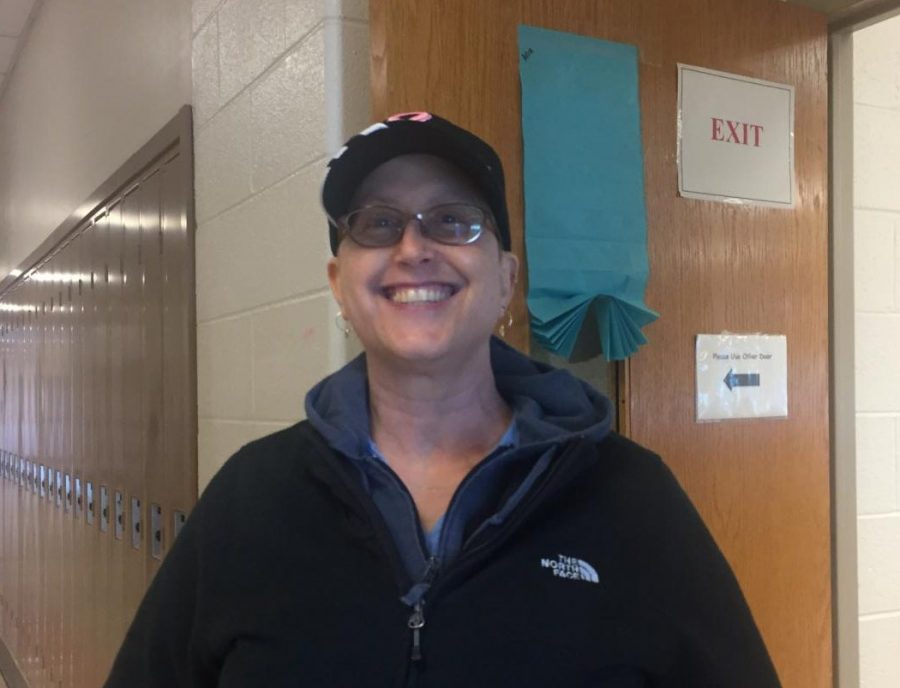 Science teacher Lauren Wilkinson is on track for a prognosis of being breast cancer free after a double mastectomy and a biopsy that showed a complete absence of cancerous cells.
"I was relieved because at this point the tissue that was tested was cancer free, and my doctors are thrilled that I had a complete response to the chemotherapy," Wilkinson said.
Wilkinson is now focusing on getting a lot of rest as her body has significantly changed since being diagnosed in November. Although she feels a bit sore and weak, she is happy to return to her normal life again.
"I have two important messages [for young women]. The first is that now is the time to develop healthy habits regarding eating well, exercising and maintaining a healthy body weight." Wilkinson said.
"My second message is to become familiar with your breasts. When you are washing in the shower pay attention to what you feel.  Do not delay in going to a gynecologist to evaluate if you notice any changes. Most breast lumps are benign [non-cancerous], but you want to be sure. Early detection is the key to survival," Wilkinson added.
The worst part for Wilkinson during this process was losing her independence and normal life routine. She always saw herself as a caretaker and it was difficult for her to be the patient.
"I had to depend on so many others to support me physically, emotionally and of course to teach my students. Wilkinson said. "[However] there was a silver lining. I had so many wonderful caretakers, so much support from my friends at work and my substitutes, and so many that reached out to me to offer to help."
Wilkinson's biggest motivation was to be successful in her treatment and to continue being successful as she is still on treatment to reach the cure. She wants to live a long life and continue teaching at Watkins Mill, as well as provide support for her family, friends, and students.  
Her students have been a big support system for her. They have written her many thoughtful notes, given her many hugs and even started wearing pink on Wednesday to show their support for her. They also decorated her room pink.
"She taught me how to fight. Fight for your spot, fight for what you want," senior A'Shanti Rogers said. "She fought for us everyday and I know we will forever be grateful."
"I was super excited for her," senior Alex Aucoin said. "Her diagnosis just goes to show that cancer affects everyone, even the healthiest and kindest people. She's been a fighter from day one and we all had hope that she'd fight through it."
Wilkinson new motto in life is that "life is precious and fragile."
"None of us know what tomorrow will bring. I need to keep this in the forefront of my mind to lead a more balanced life," Wilkinson said. "I need to make sure that I don't work too hard, that I play and relax more.  I want to simplify my home life so that I have more time for leisure activities."

Hits : 1942
About the Writer
Jessica Cruz, Editor-in-Chief
Jessica Cruz is a senior at Watkins Mill High school and is one of the Editors in Chief of the Current. Jessica has been playing softball and running track...