International Night set to wow community with various cultures, cuisines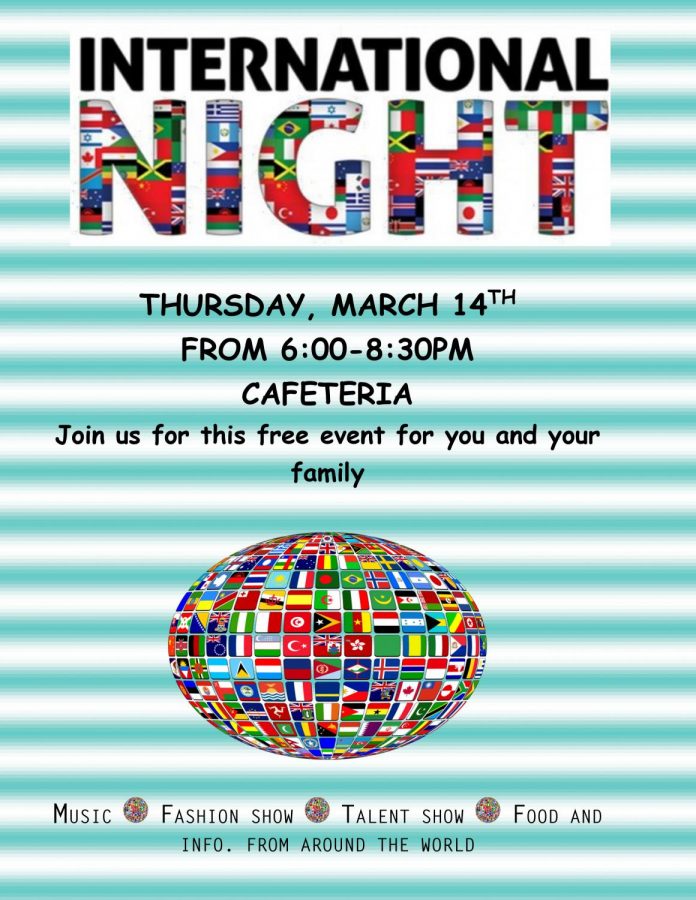 Montgomery County Public Schools prides itself on the diversity of its students and staff. Watkins Mill High School represents diversity at its finest, with an accepting community created by people of all races, genders, sexualities, economic statuses, religions, and cultures.
With International Night approaching fast, many students are preparing to share traditions, foods, and performances from their cultural background. International Night will be on Thursday, March 14 and is expected to be a night full of fun.
The event will start around 6 pm and end around 8:30 pm. Spanish teacher and International Night sponsor Reina Flores said, "I wish we could make it a bigger event and I wish more students would participate, whether it's coming to see the event and be a part of it, or representing their culture."
"We have a nice mix," Flores said. We have some countries from Central America, one or two from South America, and some African countries. European countries are definitely underrepresented, but we do have a nice mix."
There will be free food, a fashion show, performances from dance groups, posters representing people's countries, and people reciting poems.
Senior Shirlene Musau, who is the African dance team leader, said, "You get to gain a perspective from the international students that come to Watkins Mill High School and you basically learn about their culture. You get to broaden your horizon, you're not just centered to learn about one person. You get to experience all these different people."
"There will be more students involved and a whole new range of different countries too," Musau added. "It's actually going to be pretty exciting."
Senior Frieda Mbom Anong is one of the hosts and organizer of the fashion show. "You get to discover other countries you don't know about… you get a little bit out of U.S. and learn about the rest of the world," Anong said. "We all come together and celebrate all of us together."
Make sure to come out on March 14 to support the diverse Wolverine community and travel the world without ever leaving The Mill.

Hits : 1728
About the Writers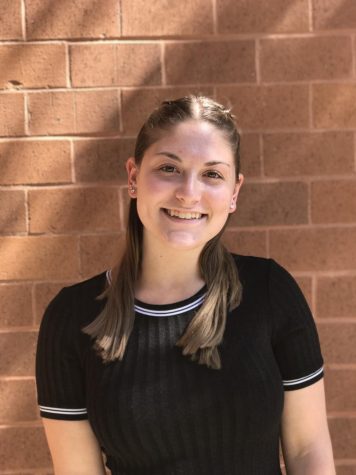 Jade Pinkowitz, Editor-in-Chief
Jade is a senior at Watkins Mill High School and Editor-in-Chief for The Current. She is a four-time varsity girls volleyball player and involved many...