Queer women to be remembered on National Women's Day
Hang on for a minute...we're trying to find some more stories you might like.
Every year, March marks the beginning of National Women's Month, when people are encouraged to remember the women who have made history and affected everyone's lives. It is no secret that queer people are frequently covered up or forgotten in taught history, but we cannot let the accomplishments of our queer sisters be neglected from our minds this month.
Here is a list of some iconic queer women from yesterday and today.
Florence Nightingale
Though she never came out as queer herself, she was reported to have very strong relationships with multiple women, including her cousin Marianne Nicholson, about whom she wrote, "I have never loved but one person with passion in my life, and that was her." She was never married.
One of the most famous nurses in history, Florence Nightingale formed a team of nurses to help the soldiers in Crimea who had terrible sanitary conditions which caused countless deaths. She later founded the St. Thomas' Hospital and the Nightingale Training School for Nurses with the money she gained for her heroism.
Eleanor Roosevelt
Besides being the longest-serving First Lady, Eleanor Roosevelt is credited with changing the title and role of the First Lady for generations to come. She held press conferences, gave lectures and radio appearances, and later became the American spokesperson for the United Nations.
Though she was married, Eleanor had a very passionate relationship with AP journalist Lorena Hickok in the 1930s. In a letter from the First Lady to Hickock, Elenor says, "I want to put my arms around you, I ache to hold you close. Your ring is a great comfort, I look at it & think she does love me, or I wouldn't be wearing it!"
Gladys Bentley
As an exuberant, lewd, and wildly entertaining blues singer, it was a bold move to be out as queer in Prohibition-era Harlem. Gladys Bentley was one of the queens of the Harlem Renaissance. She performed at clubs in the late 1930s where she flirted with women and made appearances at queer bars.
Bentley's rise to fame showed how different the culture of Harlem was to the rest of the world, and how welcoming the blues tradition was to queer people. She often confronted male entitlement and sexual abuse in her lyrics and declared her own sexual independence. "From the time I can remember anything, I never wanted a man to touch me. … Soon I began to feel more comfortable in boys' clothes than in dresses," said Bentley for Ebony magazine.
Laverne Cox
Laverne Cox is a game changer in television. Gaining popularity with her role as Sophia Burset on the Netflix show Orange is the New Black, she is breaking stigmas and bashing stereotypes in the TV industry. She is the first openly transgender person to be nominated for a Primetime Emmy Award in the acting category, and the first openly transgender woman to win a Daytime Emmy Award in Outstanding Special Class Special.
She is also an avid LGBTQ+ advocate, and especially stands up for queer people of color, "The people who are suffering most in the LGBTQ community are people of color," said Cox for Mashable. "We need to interrogate the ways in which we have internalized racism and transphobia and sexism."

Hits : 607
About the Contributor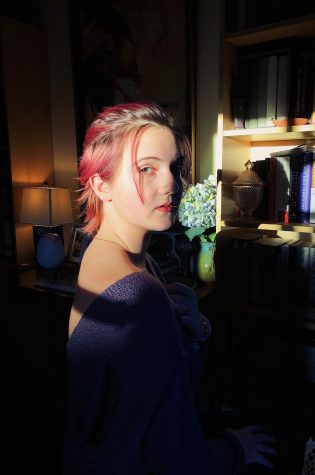 Jubilee Robinson, Associate Editor
Jubilee Robinson is the Associate Editor for The Current has been writing for the newspaper since her Freshman year. She is the President of the LGBTQ+...