African Ball brings schools together to celebrate shared culture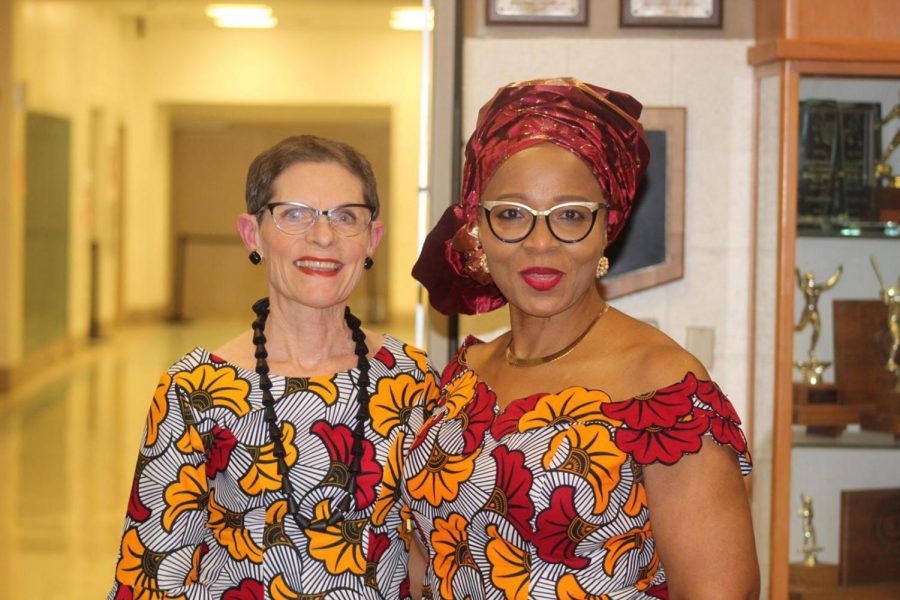 Watkins Mill High School's African Student Association co-hosted the third annual African Ball with Clarksburg High School on February 23. Students from different backgrounds, cultures, and schools came together to eat, dance and enjoy the night.
The club put in lots of hard work to make the night possible. Senior Josephine Oshagbemi "tried to make it as organized as possible and I really do applaud her efforts," said Ms. ASA winner junior Precious Agyekum. The event had a vast amount of entertainment, including a fashion show, the second annual Mr. and Ms. ASA, three dance performances, a dance battle and the party itself.
"I liked the freestyle," senior Brice Eka said. Dancing was a large portion of the night, from organized dance to freestyle. Students were given the opportunity to participate in a dance battle.
"The African Ball makes me feel better represented at Watkins Mill," Eka added. Many students rocked their country's traditional wear, including the ASA board members who wore matching prints. Watkins Mill's ASA wore a red and orange print while Clarksburg wore blue and white.
"I'm really happy that I chose to run," Agyekum said. Agyekum performed a song for the talent portion of the ASA competition. She was accompanied by Clarksburg's Anthony Larbo, who won Mr. ASA. "My favorite part was definitely winning and the aftermath," Agyekum added.
The African Ball continues to be a highlight event at Watkins Mill, as a place where different cultures can be appreciated and celebrated as one. "It was organized well," Eka added. The ASA hopes to continue hosting the ball for many years to come, so all Watkins Mill students can enjoy it.

Hits : 1862
About the Writer
Bianca Johnson, Associate Editor
Bianca Johnson has been on the newspaper staff since Junior year and is an Associate Editor for The Current. She plans on traveling around the world and...