Senior named to 2019 Women's Commission Hall of Fame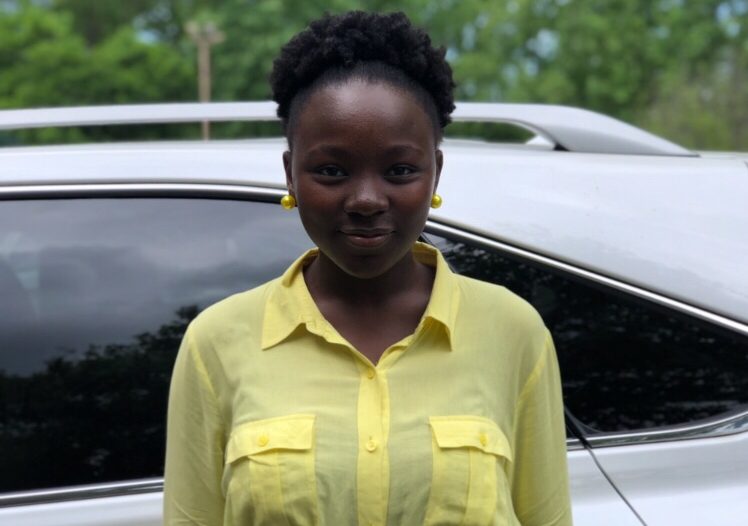 Senior Josephine Oshagbemi was selected to be in the Women's Commission Hall of Fame for winning the 2019 Women of Tomorrow Award in Maryland. This award is only given to five secondary students in the state.
Oshagbemi was nominated for the award by social studies teacher Lauren Squier. "[The award] is about a group of women in Annapolis that work on bettering women's lives… specifically women's education, getting them medication, getting them shelter… just basic needs for them to survive and grow up into young ladies," Oshagbemi said.
Oshagbemi "is an amazing young woman who shows leadership in everything she does… she is incredibly humble and is always willing to help no matter how stressed she is," College and Career Center coordinator Kate Heald said. "She takes on challenges and goes full force into them… she's just an incredible young lady, so there's no reason not to nominate her."
Oshagbemi does several extracurricular activities while maintaining a weighted 4.71 GPA. She is the treasurer of the National Honor Society, member of the National Science Honor Society, and member of the National Foreign Languages Society.
She has also been on the debate team since freshman year, is the vice president of the African Student Association, plays on the girl's tennis team, is a member of a dance group, volunteers at her church, is a peer leader during the summer, was part of a pre-college program at UMD, and has a job.
"I was surprised actually [when I won]," Oshagbemi added. "I feel honored because I wasn't expecting it at all. It's such a high recognition, so I'm happy about that. I feel special."
The Maryland Women of Tomorrow 2019 Induction and Awards Ceremony will be held on March 21 at the Miller State Office Building in Annapolis. Oshagbemi will give a small speech about her accomplishments and appreciation for the award, as well as the other four prestigious women.

Hits : 1750