Elites visit African American Civil War Museum, Ben's Chili Bowl
Watkins Mill Elites took a field trip to Ben's Chili Bowl and the African American Civil War Museum on February 14 to learn about some of Washington D.C.'s historical and cultural landmarks.
"We wanted to explore a different culture, and I definitely think this field trip allowed us the chance to do so," sophomore Melvin Quintanilla said.
The Elites is an all-boys club that was formed to build relationships among young men, letting them discuss issues they faced and how to fix those issues within the community.
"I joined the Elites to give back and to be given the chance to build leadership skills," senior Aaron Amare said. "I definitely like going on trips like these to be able to learn about different cultures."
Their goal is to better themselves and the school. "I wanted to form a group where our guys could discuss issues young men face, and provide some inspiration to help them reach their full potential," guidance counselor and Elites sponsor Mike Ryan said.
During their field trip, the Elites were able to eat at the famous Ben's Chili Bowl, where they watched a ten-minute video about the history and culture at Ben's, which at one point was down the street from Martin Luther King Jr.'s office.
"Overall it was a good experience to learn about the African American culture," junior William Iraheta said. "My favorite part was the tour of the African American Civil war Museum where I learned new things." 
The Elites were supposed to go to the Hip Hop Pop Museum, but due to time constraints they ended up going to the African American Civil War Museum. They learned that there were hundreds of thousands of African Americans who fought during the Civil War, including Michelle Obama's ancestors.
The Elites also got the chance to meet Frederick Douglass's great-grandson and watched a short video about the inspiration to create the museum. The Elites plan on taking at least one more field trip before the school year ends.
"Our club allows us to grow from teenage boys into men, it allows us the chance to give back to the community while having fun and creating bonds with one another," Amare added.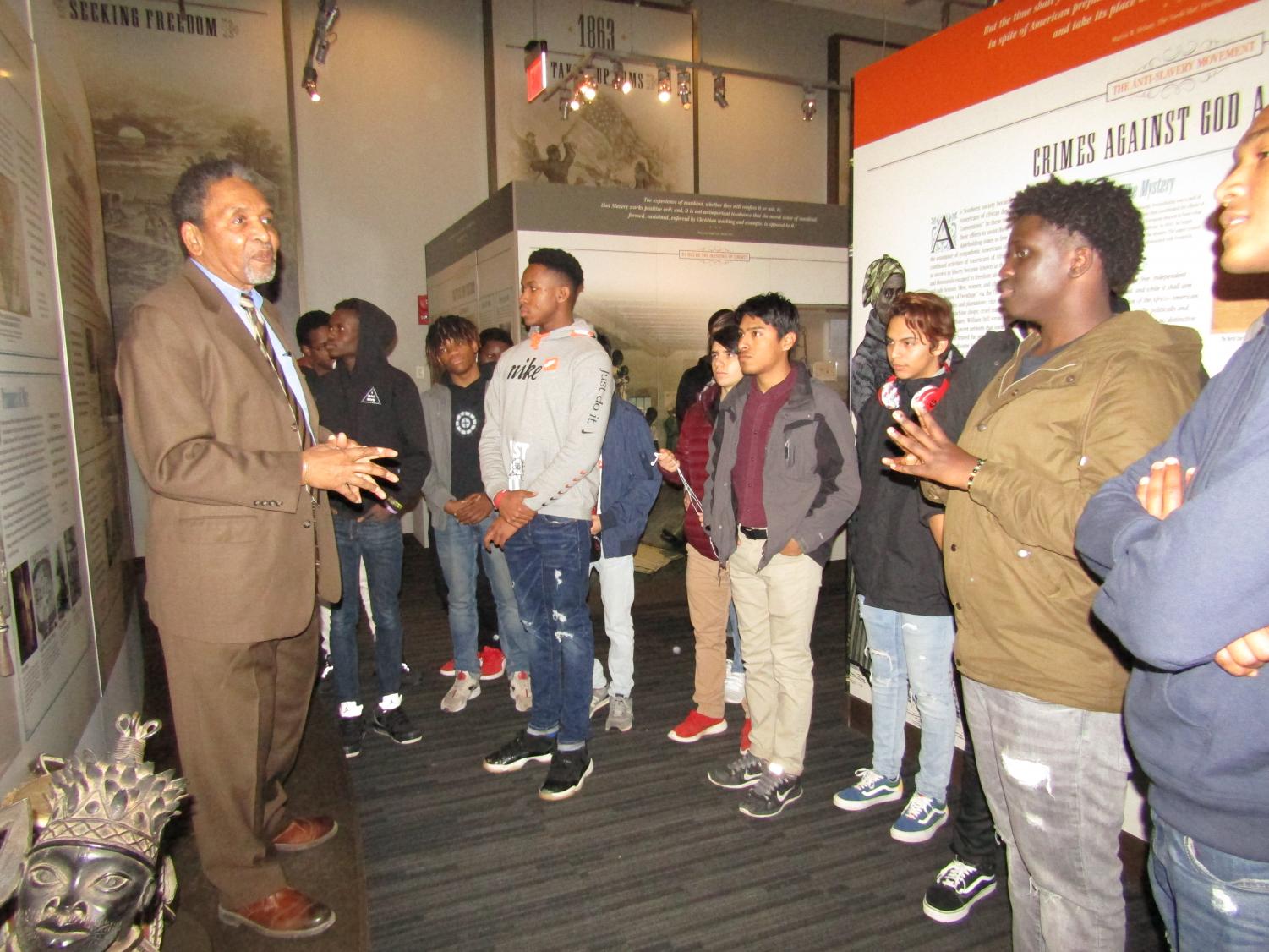 Hits : 2787