Oscars get a Wakanda-style makeover as Black Panther prepares to pounce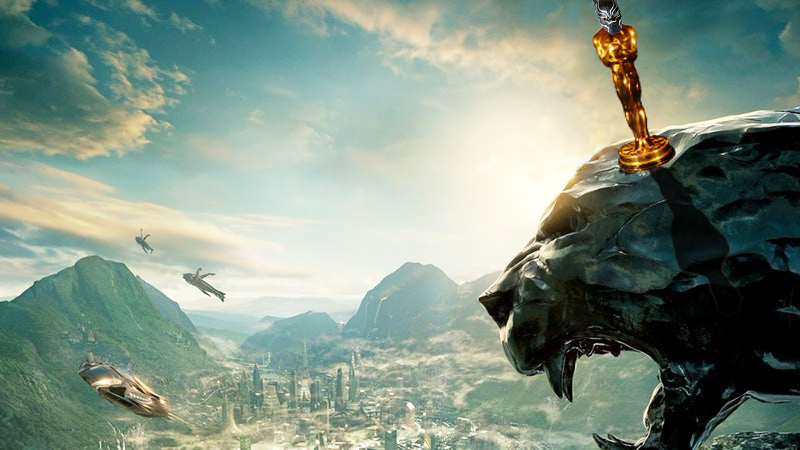 Marvel's Black Panther is taking this award season by storm. It has already won a SAG (Screen Actors Guild) award and is nominated for seven Oscars. It is also the first superhero movie to be nominated for best picture.
If you didn't already know, Black Panther follows the story of the ruler of an advanced secret country in Africa called Wakanda. Wakanda is secluded from the rest of the world and uses technology to keep their secret. While the Marvel movies are known for being extraordinary in action, plot, and animation, Black Panther is much more than that.
Black Panther discusses a number of social issues within the film including racism, poverty, and misogyny. They use multiple forms of art and expression to highlight these issues, which is why it is regarded as much more than "just a superhero movie."
Wakanda has never been influenced by white people and is thriving in the most technologically advanced society in the world, showing what Africa could have become without colonization.
Wakanda's highest form of security and the most honored people are all female, which is a large step for any franchise with a male-majority fan base. It also reflects actual tribal and cultural roles of women historically in African society.
Their costumes are realistic for fighting and focus on functionality over sexuality. These warriors shave their heads to show that honor and duty are more important than their looks, which makes them all the more striking and beautiful.
I would argue these warriors have the best costumes in the movie; women in comic books and movies traditionally have unrealistic costumes designed to appeal to the male fan base. But Dora Milaje is far better than these traditional heroines. Their costumes help them protect the royal family, and the pride they take in this is shown by their shaved heads and tattoos.
The rest of the costumes in the movie are based on real African tribes. Black Panther pays homage to African style in many different ways, with parallels between important African traditions and rituals that are embedded in the film.
The Black Panther's sister, Shuri, is the smartest person in Wakanda and also a teenager. This shows the impact that the youth can have on society, not just on socially, but in the government and other important areas.  This is an important message especially as we see the increased role that teenagers are taking in issues such as gun violence.
Another beautiful attribute is the soundtrack. There are just as many songs about the villain as there are are the hero. The songwriters took the time to make sure each character is properly represented through the soundtrack and it was done beautifully.
This film represents so much more than just a black superhero. It is a vital step in equal representation in films and a beautiful representation of African culture.
The following is a list of the awards that the film is nominated for and has won:
Oscars
Best Motion Picture of the Year 
Best Achievement in music written for a motion picture (Original score)
Best Achievement in Music written for Motion Pictures (Original song)
Best Achievement in costume design
Best Achievement sound mixing
Best Achievement in production design
Best Achievement sound editing
Awards won
Screen actors guild award for outstanding performance by a cast in a motion picture
MTV award for best picture
MTV award for best hero
MTV award for best movie of the year
Teen choice award for choice movie villain
People choice award for favorite movie actor
Satellite award for best visual effects
Bet award for best movie
Critics choice movie award for best costumes
MTV movie and TV award for best actor in a motion picture
Teen choice award for choice movie: sci-fi
Critics choice award for best production design
Screen actors guild award for outstanding performance by a stunt ensemble in a motion picture
Teen choice award for a choice movie actress: sci-fi
People choice award for favorite movie star
critics choice award for favorite action movie action star
ADG excellence in production Design awards

Hits : 1570