Dine with Dignity program allows students to eat even when they cannot pay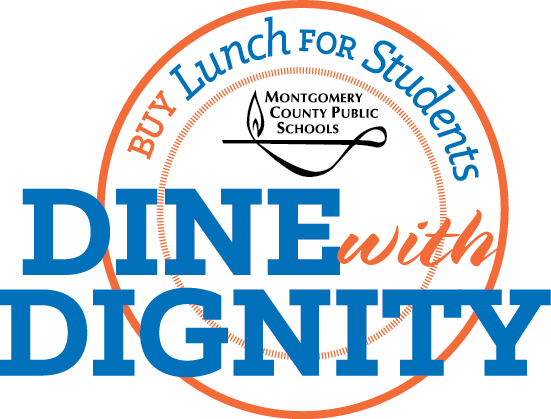 Students who do not participate in the Free and Reduced-price Meals System and cannot pay for their lunch have incurred large amounts of lunch debt in Montgomery County Public Schools.
An investigation by the Washington Post found that lunch debt owed in MCPS last year totaled to $80,000. Thirty-four percent of students in MCPS participated in FARMS.
"A lot of times, by the time kids get to high school, they don't want to enroll in [FARMS] because they don't want the status that goes along with being enrolled in FARMS… but it is there for them, it's food for them to eat every day," school business administrator Julia Broyles said.
The Dine with Dignity program allows non-FARMS students who do not have money to buy lunch to still obtain lunch once their account balance goes into the negative. However, Broyles said that because of the stigma attached to being a FARMS student, Watkins Mill students owe a large amount of money for meals that they cannot pay for.
If students do not pay, then the school is responsible and does not receive assistance from MCPS. Between 58 and 60 percent of students at Watkins Mill are in FARMS, while 85 percent have participated in FARMS at some point during their school career. Over time, FARMS enrollment has increased and many families receive benefits or are considered low-income.
"[Dine with Dignity] is just a way for every student to receive a meal without being embarrassed about not having money when they get to the register," Broyles added.
Students who have lunch debt receive an obligation from the school and are expected to pay it back before they can graduate, which the Dine with Dignity program can help with.
The Maryland Cares for Kids Act passed in May, allowing state reimbursement for student meals, but the program will not be fully funded until 2023, so Dine with Dignity allows for donations to help keep students eating without schools incurring debt.
The MCPS Educational Foundation, a non-profit organization, launched a campaign that let people donate money to go towards Dine with Dignity and pay off some of the lunch debt in MCPS. People can donate to the MCPSEF or directly to the school by writing a check to WMHS.
Hits : 2273
About the Writer
Vicki Wong, Editor-in-Chief
Vicki Wong is a senior at Watkins Mill and one of the Co Editors-in-Chief. She has been writing for The Current since her sophomore year and primarily...