Motivational Mondays spread positive messages throughout school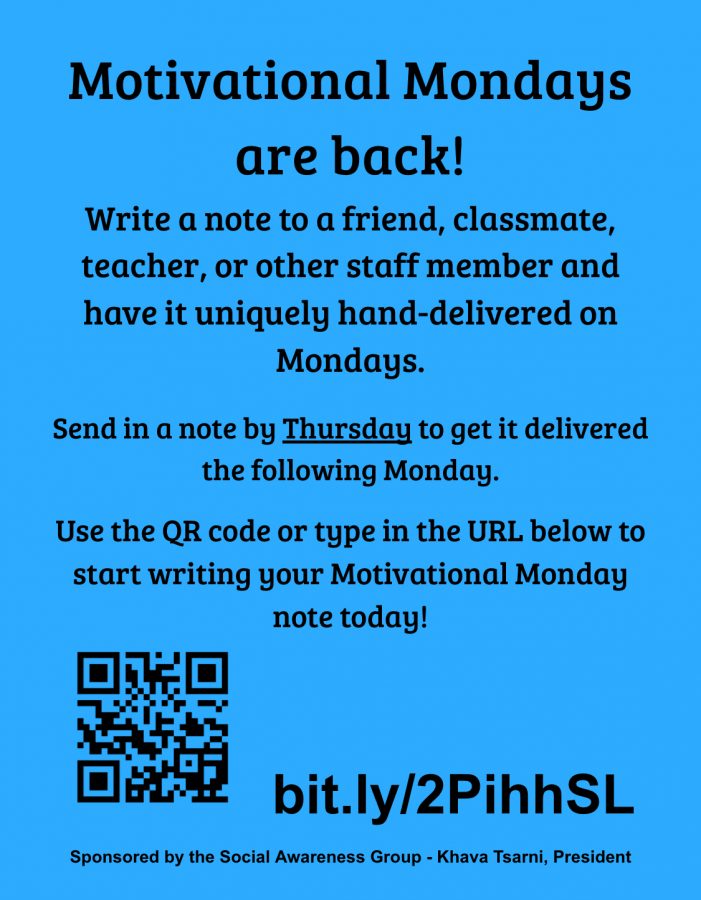 Start the new year off right by sending motivational notes to another student or even a teacher. Motivational Mondays are back and they are only a scan away.
The Social Awareness Group, led by senior and president Khava Tsarni and sponsored by Kerrin Torres-Meriwether, decided to bring the program back to boost morale and encourage community around the school.
Motivational Mondays were originally started back in 2016 between the counseling department and the Wellness Center. However, the demand was so high that it could not be handled by people who already had a full time job.
"I helped bring it back because the school needs a little positivity for when someone is going through a stressful times," Tsarni said.
"The purpose is to spread positivity and motivate one another within our school community. We have seen notes [ranging] from thank you notes to congratulations for a job well done and even Happy Birthday notes," Torres-Meriwether said. "It's a way to show you're thinking about someone."
The choice to have them be done online rather than on paper was made to decrease the time spent trying to decipher handwriting, ease the process in delivering the notes to the right person, and ensure that the notes are school-appropriate.
"It is always nice to put a smile on someone's face because we are all stressed out, so it is nice to show we are all here for each other," senior Vice President Josephine Oshagbemi said. "I'm glad they're back."
On average, they receive about 500 notes every two weeks. Staff and students are welcome to fill out the Google Form or scan the QR code at bottom of this article. 
Submissions should be sent in by the Thursday of the prior week. The submissions are reviewed by Torres-Meriwether and a few of the club officers. They are then transferred into a Motivational Monday template.
The notes are printed and cut with club members organizing the notes by classroom or office locations on Friday at STEP. On Monday, club members come before school starts and deliver the notes during first period. "If there are too many notes, Motivational Monday may become Motivational Tuesday!"  Torres-Meriwether added.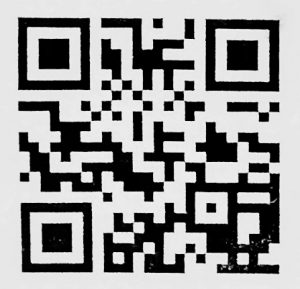 Hits : 1332
About the Writer
Jessica Cruz, Editor-in-Chief
Jessica Cruz is a senior at Watkins Mill High school and is one of the Editors in Chief of the Current. Jessica has been playing softball and running track...