Real Rap healthy relationship workshop helps students identify dating violence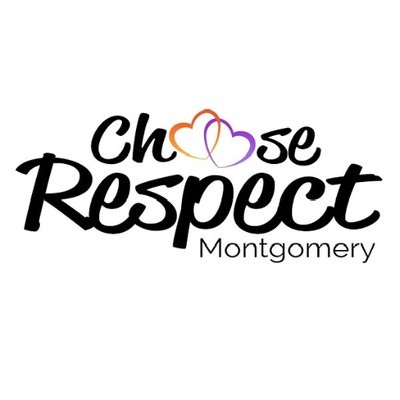 Hang on for a minute...we're trying to find some more stories you might like.
On December 13, manager of the Domestic Violence Coordinating Council Smita Varia, came to Watkins Mill High School to talk to the Real Rap club about dating violence.
Real Rap is an upperclassmen, co-ed group that meets every Thursday in the media center during STEP. "I want to make as much positive perspective as possible," Real Rap sponsor Joseph Hooks said. The group is co-ed to improve communication between the genders, in the hopes that students will learn from each other.
"The curriculum is more influence-based," Hooks added. The students are free to talk about any topics on their minds, from divorce to social groups.
Dating violence is defined as one person trying to gain control or power over another person in a relationship. One in three people from ages 18-21 are victims of dating violence. Senior Dejion Martin said his main takeaway from the conference was to "always ask permission."
"I liked [the conference] because a lot of people connected to it and learned from it," junior Fatima Silimana said. There are six types of abuse: sexual, physical, emotional, stalking, financial and internet.
It takes six to seven cycles on average to leave an abusive relationship. A cycle consists of the abuser luring in the victim, the abuse, the fallout, and then the reconciliation. "Now that you know what it means you can [help] somebody that's going through [abuse]," Silimana added.
When trying to help a victim, listen to them and help do what they are prepared to do. Try to avoid telling them what to do, as it will only remind them of the abuser.
When trying to confront the abuser, do not attack them. They will only take out their frustration on the victim and make the situation worse.
There will be a Healthy Teen Dating Conference on Sunday, April 7 at Richard Montgomery High School, from 1:30 pm – 4:30 pm. Before that, there will be a Red Carpet and Resource Fair from 12:30 pm – 1:30 pm, where a guest speaker who has lived through dating violence will present, as well as many workshops. The conference is open to Montgomery County students from grades six to 12th. There will be a special session for parents and educators as well.
If you or anyone you know is in an abusive relationship, please reach out to a trusted adult or call the National Dating Hotline at 1-866-331-9474. There are many resources available including the Montgomery County Family Justice Center where Varia works. You are not alone and there are many ways to seek help.

Hits : 267
About the Writer
Bianca Johnson, Associate Editor
Bianca Johnson has been on the newspaper staff since Junior year and is an Associate Editor for The Current. She plans on traveling around the world and...