Alumni returns before medical school to speak about benefits gained as WM IB student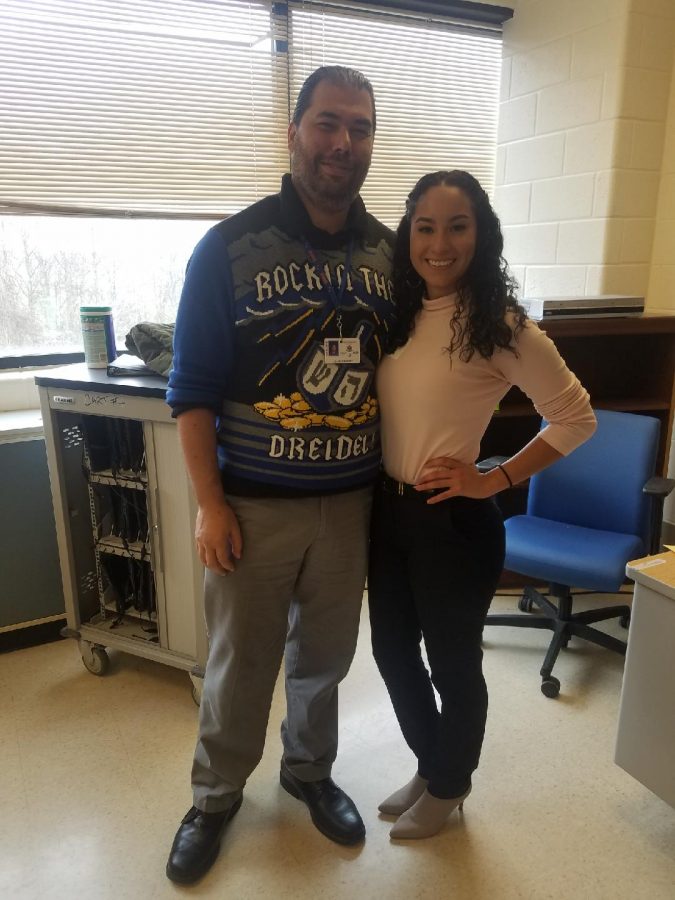 Watkins Mill High School has offered the International Baccalaureate Diploma Programme since the 2004-2005 school year and the IB Career Programme since the 2012-2013 school year. The IB program has prepared many students for college.
Watkins Mill alumni Kimberly Cruz is an immigrant from Guatemala and a recipient of Deferred Action for Childhood Arrivals, also referred to as a Dreamer. Children who were brought to the United States illegally are protected under DACA immigration policy, and can receive deferred action from deportation that is renewed every two years.
The study tactics and work ethic needed to be successful in the IBDP often helps students be college ready. "The classes that I took in IB definitely gave me a step up in my regular classes in college because a lot of students didn't cover the material in depth as we did in IB," Cruz said.
Cruz came to speak to social studies teacher Adam Schwartz's class on December 5 to share the multitude of ways that her courses at Watkins Mill helped to prepare her for college and beyond.
"In high school I was in the IB program and I barely got the diploma, I got the exact 24 points," Cruz added. Cruz attends Trinity Washington University in Washington D.C. and will be graduating January 4, 2019.  

Cruz is a double major in Biochemistry and Math. "I started this mentorship program at Trinity where I get to take a student and put her in the lab and show her laboratory techniques," Cruz added. The mentoring program allows Cruz and other women from Trinity to travel around the country and present their research at different universities. Cruz started this program to leave her legacy at Trinity.
Cruz currently works at Children's Hospital in Washington D.C. and also tutors for the District of Columbia College Access Program (DC-CAP). While at Children's Hospital, Cruz has been working on a three-year research project and plans to have it published by summer 2019.
After graduating, Cruz will attend Stanford Medical School in California in the fall of 2021 on a full ride. "It's not all about the books and getting A's, it's about enjoying your time and setting yourself up for a career later in the future," Cruz added in regards to being a college student.
"For me to not have been born here and to be limited of certain things that I could absolutely contribute to is heartbreaking," Cruz added. "However, I did not let that deter me from my goal, which is to become a neurosurgeon." Trinity University has scholarships for female Dreamers as well as Franklin and Marshall, a co-ed college.

For more information on scholarships for students part of the DACA immigration policy, check out The Dream US National Scholarship.

Hits : 1181
About the Writer
Nana Osei Tutu, Editor-in-Chief
Nana Osei Tutu is a Senior at Watkins Mill and is one of the Co-Editor In Chiefs of The Current. She is involved in many programs at the mill as well ...