Students practice diplomatic relations in new Model UN club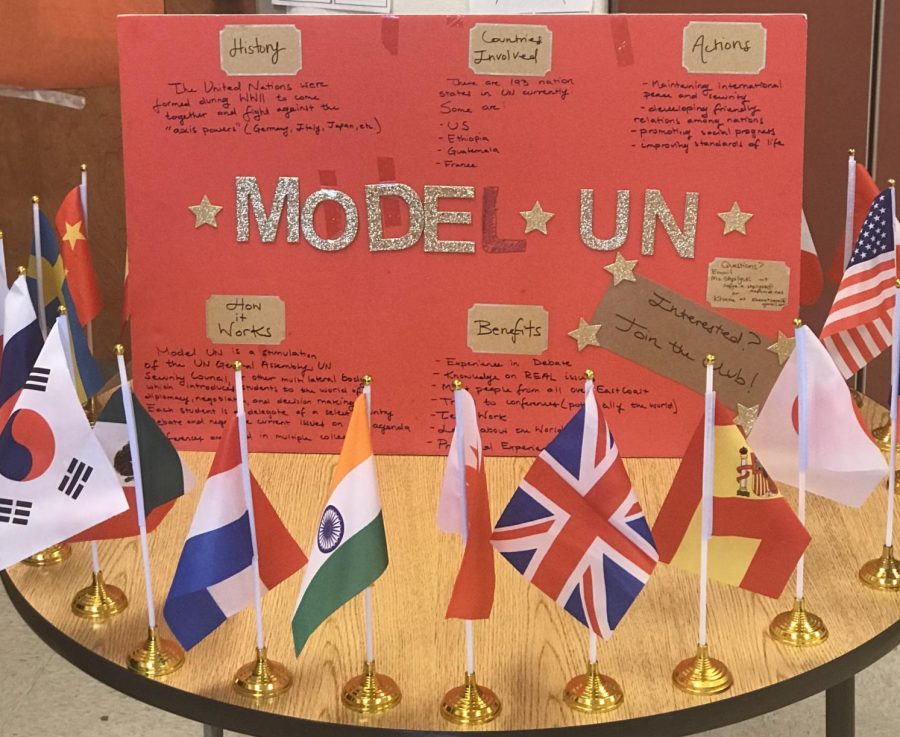 Watkins Mill has gone international–in the form of the Model United Nations club, that is.
The club has students act as ambassadors from different countries, attempt to negotiate with allies and adversaries, find solutions to conflicts, and plot strategy, all within the rules of the real United Nations.

"The practical purpose of [Model UN] is to go to conferences and give students a set of skills they can develop, like debate, research, and writing position papers," Model UN sponsor Sonya Shpilyuk said. The club meets once a week after school and has 32 members. The students prepare for conferences with Model UN clubs from other schools.
"I joined [Model UN] because it seemed fun," senior Andre Tulloch said. "I like researching topics I'm interested in and writing the research papers gets to be pretty fun, too." Along with being a good after-school activity, Model UN looks good on college applications and resumes because it builds important skills such as writing essays, debating, collaborating and leading.
"We are looking at how the world functions and trying to understand it, the reason we can all live together is because [different countries] decided to get together in a room and solve problems instead of fighting wars," Shpilyuk added.
The club is not currently accepting members as they are preparing for their conference in January. Students who want to join have to contact Shpilyuk to get on the mailing list, and then show up to the meetings.
Shpilyuk wants to upgrade Model UN from an after-school activity to a full-time elective next year. "A lot of the kids who do Model UN are often busy with other after-school activities. They stop by and say, 'Hey, sorry I can't make it today, I have to do so and so,'" Shpilyuk added.
"I do a lot of sports and clubs after school, so it gets hard to show up to [Model UN]," sophomore Griffin MacLaren said. "But if the club became an elective I'd definitely take it. It'd have designated time and it wouldn't interfere with my day-to-day activities."

Hits : 753
About the Writer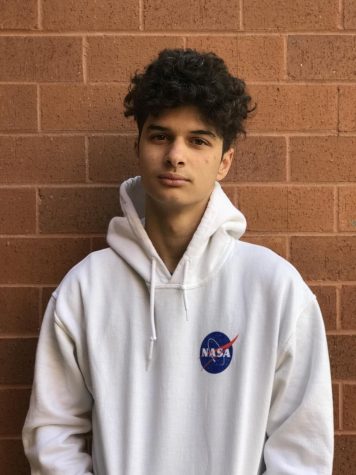 Arthur Siqueira, Head Graphic Designer
Arthur Siqueira is a senior at Watkins Mill High School and head graphic designer and sports editor for The Current. He has a passion for graphic design...