Bored on half days? Check out these movies and tv shows you're missing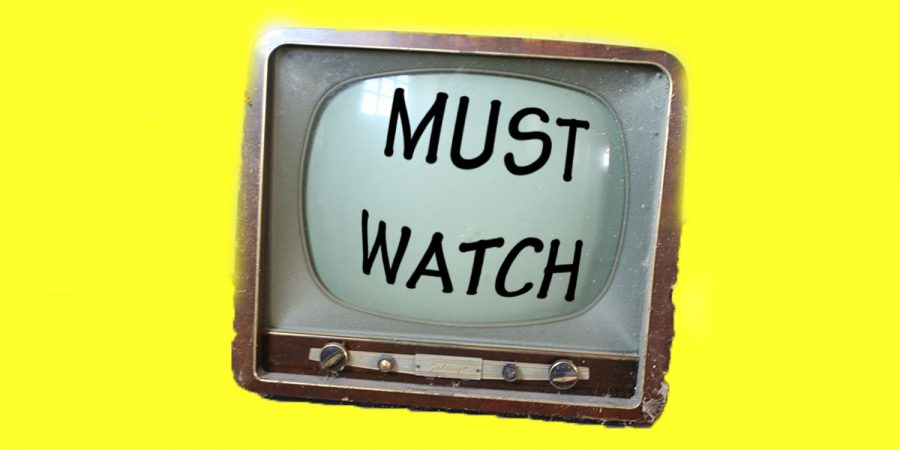 Nadaja Burnett Pierre
November 12, 2018
Thanksgiving and winter break are rapidly approaching, and *gasp* you don't have a show to watch to distract you from your obnoxious family! Well, fret no longer, here is a list of movies and shows that you may have missed out on to binge over the holidays.
You missed in theaters, but should get on Redbox soon:
The House with a Clock in its Walls – This movie was so good, it really shows the value of family, it had some really good CGI and has some great humor. It's a nice movie to watch with your family. All that magic on the big screen was great, you really missed out.
Christopher Robin– This is going to take you back to your childhood. If you didn't love Winnie the Pooh as a kid, you're crazy. The movie is all about family, love, and learning how to be a kid again. Beware, you might cry as well.
Small Foot– This movie had a great soundtrack, no shame, I downloaded it after the movie. It was a funny and lighthearted story.  Any kid will love you for taking them to see it. Plus, Zendaya is in it and she's great in everything she does.
A Star is Born– This movie has been remade a million times, but it just keeps getting better. It's about the drama of being a celebrity and enjoying life with all the pressure of the world watching you. If you love drama (which I know all of you do), you are going to love this because it's jam-packed with it.
Predator – Now if you love action movies as much as I do, you are going to enjoy this. If you have seen any of the older movies, you know how awesome this monster is. This movie has a great plot and the action in the movie is some of the best I've seen.
If you're lazy and don't wanna go to the Redbox, here is some stuff to watch on Netflix:
The Haunting of Hill House (mature warning) – This show will give you are the chills. If you really like being freaked out, this is the show for you. It tells the story of a family that moves into a haunted house that messes with all the family members and haunts them as adults.
Castlevania (mature warning) – If you love supernaturals, this show will be great for you. It has a lot of quick-witted humor and some really great animation. But just because it is animated, does NOT mean its a kid-friendly show. Seriously, I'm warning you. It's a great adventure show and the first season only has 8 episodes so its a quick watch.
Hush – This show has a great story and is very creepy. It doesn't focus so much on backstory, but more on the main character trying to survive. It's a very realistic thriller and the ending will leave you shook.
Schitts Creek – This show is so funny, if you love sarcastic humor this is the show for you. It's about a super rich family that loses all their money and has to run a hotel in a small town. The show is not really serious and focuses on family love and how to become a better person.
The Boy – This a horror movie, but trust me, it's not that scary and it's really interesting and the main girl in the movie is really smart and likable. Plus, there is a great plot twist.
Room – Heartbreaking, but it's a must-watch. This about this teen who is kidnapped and has a son while being held captive in a shed and the son has never been outside. It's really sad, but it is really good and it gives a realistic view of what the victims of these crimes have to go through.
13 Cameras – You will never feel the same in your house again. I can tell you now you will be looking at every corner of your house after watching this. It's about a young couple moving into a house where the landlord has installed 13 cameras and watches them daily, the ending will blow your mind.

Hits : 1184