Women of Watkins Mill share sexual harassment and assault experiences
Hang on for a minute...we're trying to find some more stories you might like.
Sexual harassment can be as small as an uncomfortable comment or look, but it has the potential to stick with you for life.
The following accounts are of real women at Watkins Mill High School, both students and staff, recalling their harassment experiences and how they affected them. The Current does not disclose personal information about victims of sexual harassment and assault. 
Speaker 1: "There are groups of guys in the hallways, and when you walk past them, you can feel them staring at you. It's not just one person, it's every single person. I have to walk past them really fast or I have to ignore them. Sometimes, I feel so uncomfortable to the point where I have to dip into the bathroom."
"Even if you feel like you're in a safe place, you never know. My advice is to not be on your phone all the time when you're walking. If you feel that you are in an uncomfortable position, pretend like you're talking to someone on the phone or find a group of people and get near [them]."
Speaker 2: "My mom worked for this one particular person who was physically and sexually abusing her at the end of the workday. She was so afraid, she didn't tell anybody. She would always ask, 'Can you come and help me close the shop?' and I would say, 'Mom, I've got things to do,' which later haunts me because she told me that she wanted me there so that this person couldn't attack her every night. She was so afraid to lose her job. At some point, she had enough and went and got a lawyer, and they settled that in court. I remember trying to tell her, 'Don't settle that in court because he needs to lose his job,' but she was so afraid of [people finding out]."
"I think that things are changing and women are starting to feel empowered. In a situation where an employer [is harassing you], I do think you should collect evidence, if you can get representation, and try not to settle, because really when you settle something, [the abuser] is getting away with it."
"I also grew up with a stepfather who molested me. I never prosecuted, but I don't talk to him at all [anymore]. He was my sister's father and when my niece was born, I knew I had to tell my sister what had happened to me so my niece was protected. That was really hard. Every situation is different, but when you're living in a place and you have nowhere to go, you're kind of stuck there, but there are so many more resources available today than there were when I was growing up. It is a wave of change."
Speaker 3: "I feel like everyone has had to deal with catcalling. When I go to DC, it can be 10am and people will say inappropriate things to me. Even if they just say 'good morning,' it's not just a 'good morning.' Things like that are just disgusting and it happens every day."
Speaker 4: "[It was] my first job out of college. I had a boss who was notorious for making inappropriate sexual remarks and joking around with his staff. One day we were talking– I was cornered at my desk and he made some very sexually explicit remarks to me. He was joking around, but it very clearly crossed a line because I was 24 and he was around 40 and married. I remember it being very awkward because he was the boss, he was the one who owned the business."
"About a week or so later I was called into the office with his wife, who was part of the business. She was aware of her husband's remarks and she wanted to know if everything was okay. I laughed it off, I said I knew it was a joke and I was okay with it, but inside I knew what he had said to me was very wrong."
"[Women] are taught we need to have our jobs and we don't want to alienate [abusers] and we don't want to make [the abuser] feel bad. We have cultural expectations as women that we shouldn't be the ones to cause problems. When we talk down on ourselves and say, 'I don't want to get this person in trouble, you have to flip it and say, well, they didn't mind hurting me or my feelings.' That has helped me over the years when I feel too scared to speak up."
Sexual harassment comes in many shapes and sizes, each having an impact unknown to anyone except the abuser. As a community, nation, and world, we must learn to protect, respect, and love our neighbor. If you or someone you know is being sexually harassed or abused, please report it to a trusted adult. Staff members are trained to handle even the toughest of situations. You are not alone and they want to help you.
Use the hashtag #WMeToo to share your stories and advice to create a school-wide support system for Watkins Mill's students and staff.

About the Contributors
Bianca Johnson, Associate Editor
Bianca Johnson has been on the newspaper staff since Junior year and is an Associate Editor for The Current. She plans on traveling around the world and...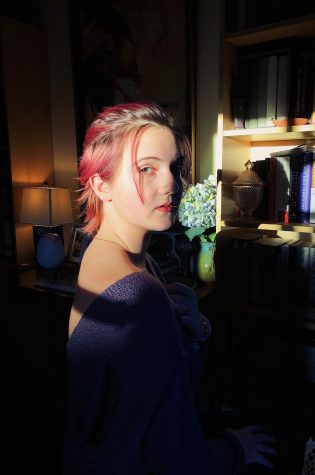 Jubilee Robinson, Associate Editor
Jubilee Robinson is the Associate Editor for The Current has been writing for the newspaper since her Freshman year. She is the President of the LGBTQ+...