'Rines football flies past Falcons in blowout game
Wolverine football was in Mill mode as the varsity team trumped  the Winters Mill Falcons 42-0 at Winters Mill on Friday, October 5, 42-0 away at Winters Mill High School.
The opening touchdown was scored by a 31-yard pass from senior quarterback Lucas Elenga to senior Dejion Martin. The rest of the half went scoreless for both teams. 
"We beat them pretty bad," senior Isaiah Goslee said. "I think we are just the better school in the end, if you look at their record… Lucas [Elenga played extremely well] versus them, and the skill gap between us is crazy."
The 'Rines had an explosive third quarter putting up 28 points in 15 minutes. Highlight plays came from Elenga, who lead the team in both rushing and passing yards. Elenga who ran over 160 yards in the third quarter scoring three touchdowns and throwing an 83-yard pass to junior Demetrius Rush for a touchdown. Elenga totaled 182 rushing yards in eight attempts, and 234 passing yards with seven attempts for a grand total of 416 yards in the game.
"I had a really good game and had a lot of fun out there," Elenga said. "The team all played well and had a great game on both sides of the ball."
Demetrius Rush also had a great game, with four receptions and 170 receiving yards and one touchdown. Martin also scored one touchdown following the 83-yard pass from Elenga and four receptions on the night. Junior David Okoli had a reception for a touchdown in the fourth quarter. Senior kicker Brady Allen, was good on all extra points.
The 'Rines are 5-1 a on a five game winning streak and on fire.
Come cheer on the varsity team versus the Damascus Swarmin' Hornets at home on Friday, October 12 at 6:30 pm. Lets go 'Rines!

Hits : 1074
About the Writer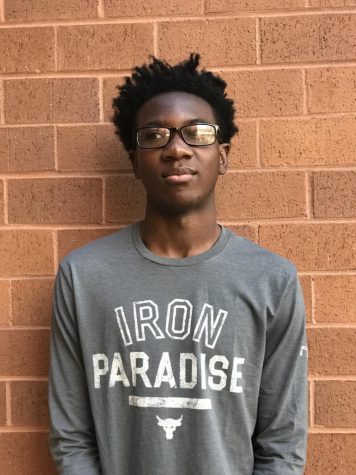 Israel Safo, Sports Managing Editor
Israel Safo is a senior at Watkins Mill High School and Sports Managing Editor for The Current. His favorite animal is the llama and he loves football....