New Twitter features get mixed reviews, few likes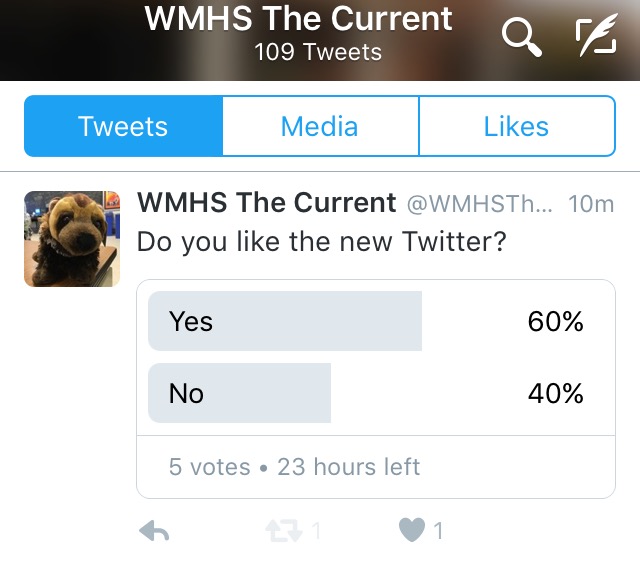 Twitter has made some big changes recently, including changing favorites to likes and adding moments, all of which are receiving mixed feelings from its users, many of whom are Watkins Mill students.  
In the past couple of months, Twitter has unrolled some new features to its millions of users, including replacing the favorite option with likes, a new poll option for tweets, a way to see your tweets' activity, and moments, which allow users to follow recent stories as well as news.
The most controversial addition was the new switch from favorites to likes, which was met with a generally negative response.  "Likes are gross," junior Kendrah Nolasco said. "I don't even know why they did that."
Nolasco was not the only Watkins Mill student with a strong dislike.  "[Twitter is] trying to be cool and it's not working," freshman Genesis Jimenez added.  
Despite the negative views of most, some students do not seem to care about the change at all.  "Twitter has always been the same, [the changes don't] make a difference," senior Sandra Bazubwabo said.
While the complaints about likes are getting the most attention, the new polls have generally been loved by the Twitter world.  The polls add the ability when creating tweets to make up a two-option poll.  The poll is then tweeted out, and collects responses for 24 hours.  Some accounts have popped up that only tweet out polls, and sometimes receive over 120,000 votes.
Sophomore Chase Soghomonian, who uses polls for the Watkins Mill SGA page, said, "[Polls] give people a voice and sometimes are really funny."
Moments have received the least amount of attention. People don't even know what they are or what they do. Freshman Taylor Dawson said that she "didn't even know they had that."   
Sophomore Renato Masson added that "moments are irrelevant news."
While she dislikes the likes, Nolasco feels the changes overall are positive. "I think I [like it more], you can view the activity of your tweets which is cool," Nolasco added.  
Jimenez, however, summed up the feeling of most users.   "I like the [original] version," she said.

Hits : 929
About the Writers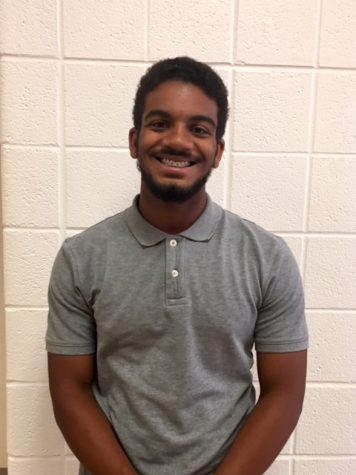 Ajay Branch, Associate Editor
Ajay Branch is an Associate Editor and photographer for the Watkins Mill High School Current. He started writing articles in his sophomore of high school...
Alex Wright, Sports Editor
Alex Wright is a Sports and News Editor at The Current. He is a junior and this is his second year writing for the paper. Writing has always been a strength...