April showers bring May flowers, but it's June now, so why is it still raining?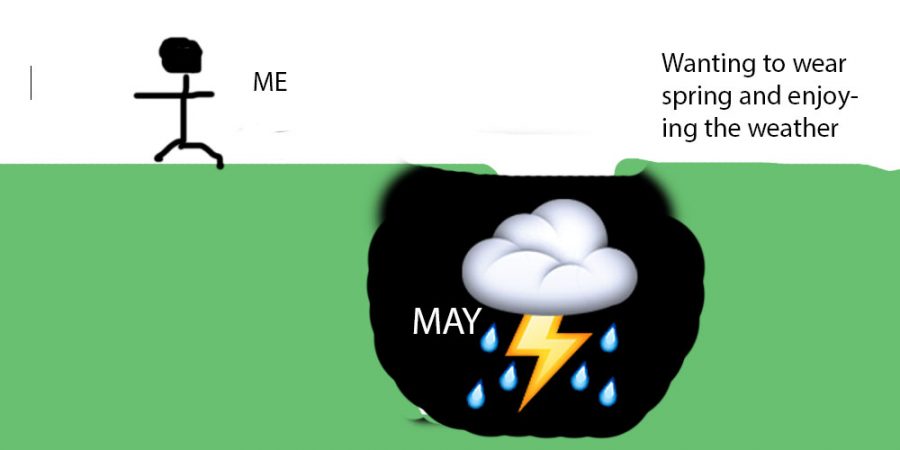 WHY WON'T IT STOP RAINING????
The weather lately has been blowing me. I understand that it is spring, but why is the weather playing us like this?
Every single week when I'm busy with schoolwork, and have to be indoors, the weather wants to be beautiful. I am tired of it. I miss the sun hitting my skin perfectly and the wind blowing in my hair making me feel like a personal diva. The temps are perfect; not too cold but not too hot.
BUT EVERY SINGLE WEEKEND it's raining and we're having thunderstorms and it's hella cold outside, making everyone stay inside and stuck in the house. I'm not even mad at the rain, I'm just mad that it wants to rain during the only free time that I have. You clouds couldn't wait until I had three essays to write so I have a reason to stay in the house?
This can't be a coincidence. I'm ready to get my summer glow on. But it's kind of hard to do that when it's always raining. The times that it's actually sunny, I'm stuck in a cold classroom. I have to dress warm or I will freeze to death in the school, while it's 90 degrees outside.  
Also, I'm so tired of the humidity, I don't think people with straight hair understand. My afro hair turns into a puff as soon as I walk out the door in the morning. I walk around all day looking like a blow-dried poodle. If you haven't seen one, I suggest you Google a picture. It's not pretty.
I'm so sick of getting my shoes stuck in the mud and having to be careful not to slip down a hill and break my neck. I have to do a whole acrobatics routine just to keep my shoes clean. I look on the sidewalk to see worms cruising in whole sailboats in the puddles when I walk out the house.  
I'm ready to retire the raincoats and boots to bring out the sunglasses and flip-flops, but the weather is not on my side. I honestly feel so betrayed right now. The only time I actually put some effort into getting my skin and hair looking nice, the humidity hits me so I look like a walking dandelion.
I don't know what I'm going to do in the summer. All I know is we better get some good weather so I can enjoy the few months we have out of school.

Hits : 972
About the Photographer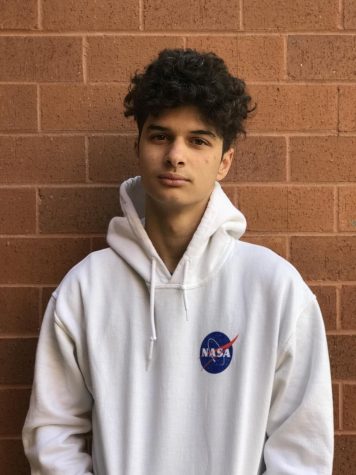 Arthur Siqueira, Head Graphic Designer
Arthur Siqueira is a senior at Watkins Mill High School and head graphic designer and sports editor for The Current. He has a passion for graphic design...