New cell tower will provide better access to internet, phone services
Hang on for a minute...we're trying to find some more stories you might like.
Watkins Mill High School will install a new cellular tower on school grounds within the upcoming week. The new tower should give both students and staff better cell phone service while on school grounds.
Verizon Wireless antennas will be added onto the cellular tower that WMHS already has near the stadium. This is beneficial because this means improved cell phone service for all mobile carriers. "It's just giving more access for us to the internet and to the world, so to speak, with cell phones," principal Carol Goddard said.
The school will benefit from leasing land to the company because the school receives a cell site lease payment for that land, which results in a boost to income for the school. "Once a year, we will get a kickback from the company," Goddard added. Goddard plans to use that extra income to go toward paying the bills for the school.
Cell towers are tall structures that many people consider eyesores, but most students have never noticed the current tower, knew where the tower was on school grounds, or have a problem with its appearance. Some students even assumed it was part of the lighting for the stadium.
One of the biggest cons of the tower is the fact that some studies have shown that constant exposure to the energy emitted by the towers can be linked to higher rates of cancer and birth defects. However, opinions vary on this theory, so the medical community is not completely sure whether cell towers are actually at fault.
As for the WiFi shutdown last week, it was only temporary. Because it was the end of the quarter, every teacher needed internet use to put in student grades. This wouldn't be possible with the 1500+ students at the school, and over half of them using the public WiFi so, all student accessible WiFi was cut-off to keep access exclusively for teachers while they finished grades, Goddard said.
With the new installation, the school should be better prepared for future usage issues. Goddard said, "I had [the county]  work on it to get us more gig[abytes] so that I could turn it all back on."

Hits : 596
About the Contributors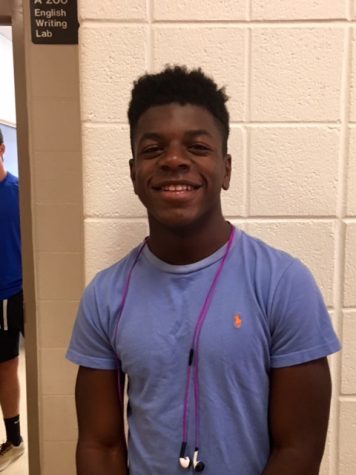 Hezekiah Likekele, News Editor
Hezekiah Likekele is a junior writer for Watkins Mill High School Current. He is primarily a sports writer but can also be a great addition for news and...