'March for Our Lives' inspires hope for a safer future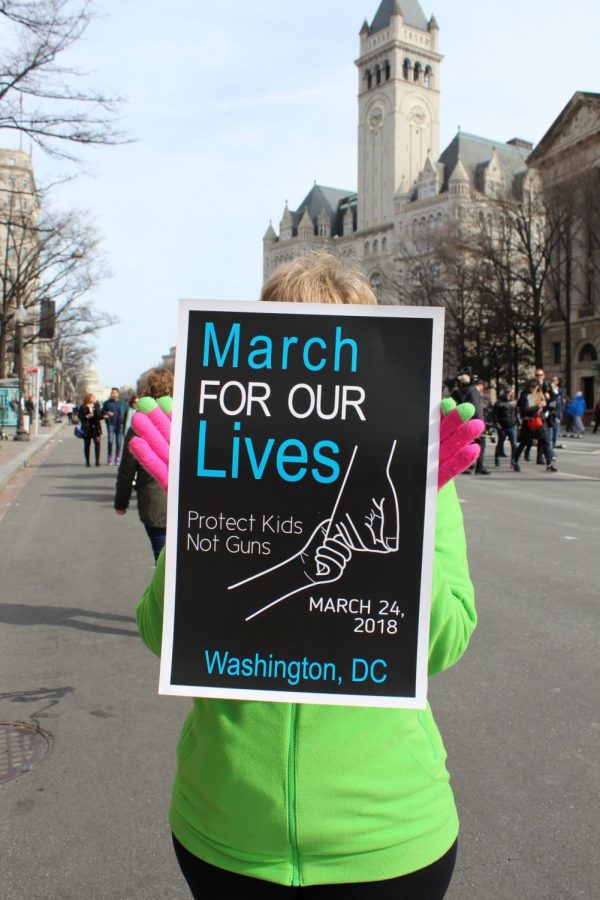 "Enough is Enough."
"Never Again."
These two sayings were chanted throughout Washington, D.C. as I stood with 800,000 other people in solidarity against gun violence on March 24.
I stood shoulder to shoulder in a crowd of people who supported stricter gun regulations. The energy was unimaginable. I woke up at 6:30 am to stand in a crowd for two and a half hours before the program started, then stood through three hours of speeches, videos and performances, but I wasn't tired.
Even though everyone was squished in, people were starting chants, raising flags and posters, and meeting new friends. Stories were swapped, laughs were shared, and tears were shed. After watching the coverage on the news later, I can tell you that it doesn't do it justice. The fiery energy from standing in that crowd cannot be conveyed on a mere screen.
I have never felt so empowered as I did standing in absolute silence during Stoneman Douglas survivor Emma Gonzalez's speech. Or cheering along with Martin Luther King Jr's granddaughter, Yolanda Renee King. Or seeing the posters carried by kids even younger than me.
I listened in awe as original Freedom Rider John Lewis spoke. And as I heard the powerful words from Stoneman Douglas survivors, Delaney Tarr, David Hogg, Cameron Kask, and Jackie Corin, I saw the new wave of change sweeping through our society.
Tomorrow, we will hunker in classrooms in an active-shooter drill, pretending someone with a gun is lurking outside, so that we know what to do if that actually happens. A horror that these young people lived through less than two months ago.  This is something we now have to worry about and prepare for because it is a reality of our daily lives.
The March for Our Lives gave me hope for this movement and the future. Hope that someday my kids will come home, to tell me about their day at school without having to worry about guns in their classrooms. Hope that the March for Our Lives will someday be a history lesson, not a necessity.
We have the power to make that dream a reality. Write to your representatives. Make it a conversation worth having. And most importantly, vote. Gun violence affects all of us, but if we take action now, it doesn't have to.

Hits : 971
About the Writer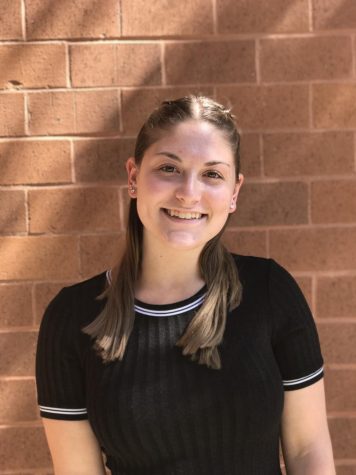 Jade Pinkowitz, Editor-in-Chief
Jade is a senior at Watkins Mill High School and Editor-in-Chief for The Current. She is a four-time varsity girls volleyball player and involved many...