Sports Wrap Up: February 15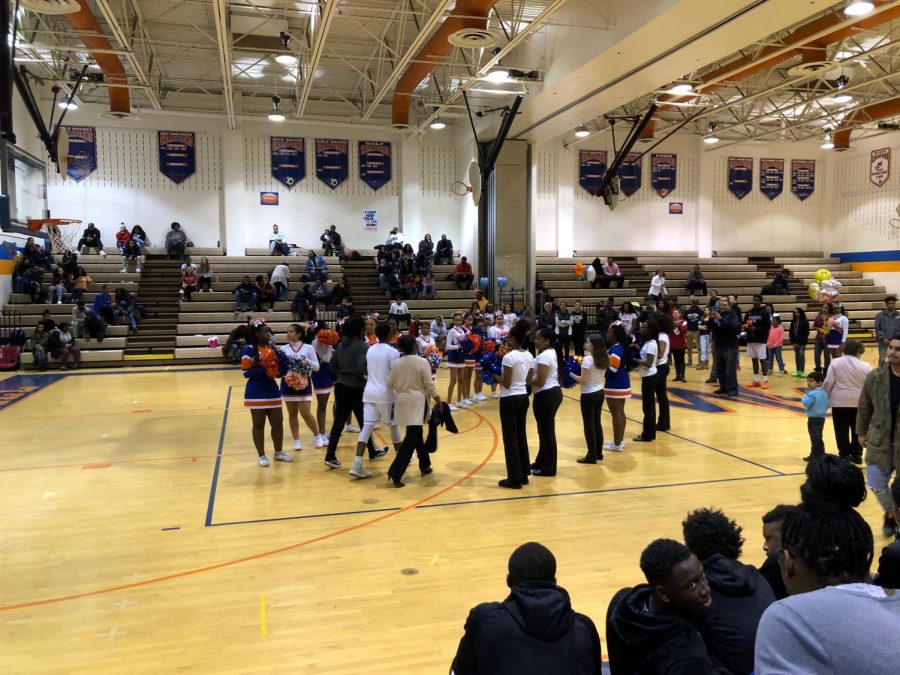 Boys Basketball
The boys basketball team lost last Tuesday, February 13 against Wheaton High School by a final score of 68 to 58 on senior night here at the Mill.
"It was a good game till like five minutes into the fourth quarter, and [Wheaton] just made a bunch of three pointers, and we couldn't come back after that," said senior Liam Thomas.
The 'Rines look to bounce back at Quince Orchard High School this Friday, February 16 at 5:15pm, so come out and support the 'Rines final regular season game.
Girls Basketball
Girls basketball played a great game last Tuesday, February 13, on senior night. The girls fought hard but did not win the game, with a score of 60-38. The girls want to focus more on communication and working as a team throughout the game. The girls will play again this Friday, February 16 away at Quince Orchard. Go Rines'!

Hits : 926