Young prepares to say goodbye to Watkins Mill as she leaves to teach in Bulgaria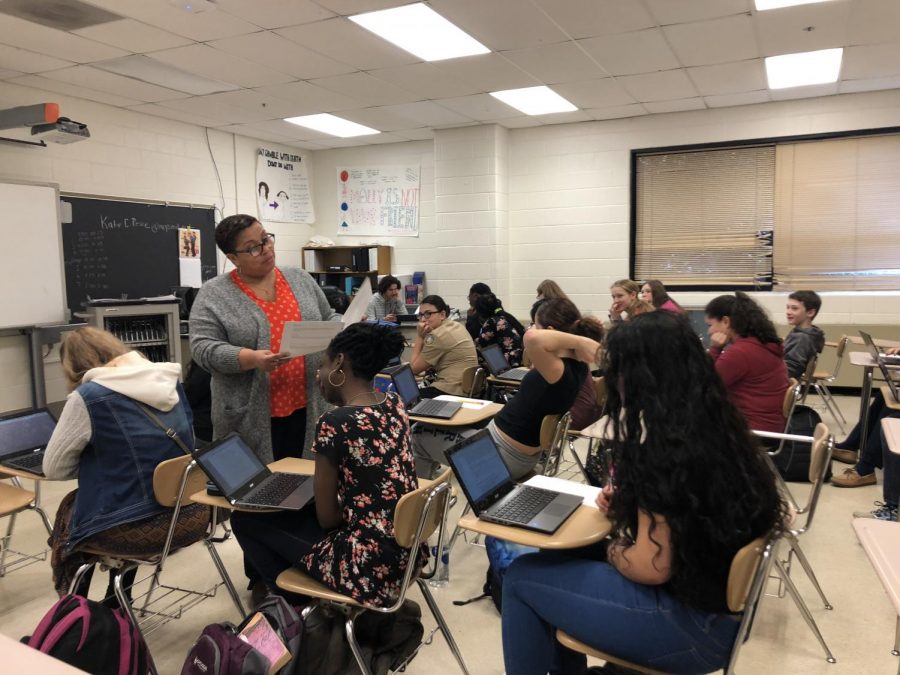 Traveling to a different country that you're not familiar with can lead to many great experiences. One of which can be teaching students about culture.
Social studies teacher Sandy Young was recently offered a job teaching in Bulgaria for the next two years. Young found out about the offer when she went to a job fair in Boston and got interviewed. She will be teaching ninth grade world history at the American College of Sofia, which is the oldest American school outside of America and opened in 1860.
Young's first day of teaching will be on August 22. "I will probably leave ten days ahead of time to get settled in," Young said. After the two-year contract is over, she plans to teach again in Montgomery County. But she "wouldn't necessarily be back at Watkins Mill unless there is an opening."
Young has told principal Carol Goddard and the social studies department about her teaching offer. "I haven't made a big formal announcement yet, but at some point, I will," Young said. She has also told some juniors since she has taught them since their freshman year.
The American College of Sofia is an international school and has an IB program for international students. Bulgarian students do two diplomas: an American Diploma and Bulgarian Diploma. They do these diplomas at the same time. "These kids take 21 classes at the same time in a semester," Young added. Young will be teaching Bulgarian students who speak English.
Young never thought about going to Bulgaria specifically, though she said she has "thought about teaching in Europe for quite some time." She is looking forward to traveling to another country. "It's very easy to travel in Europe and it's kind of inexpensive," Young added.
Young doesn't think she would learn the language because "when you're younger your brain is more wired to learn a new language." Instead, she is going to pick up phrases and customs. Overall, Young is very excited to have the opportunity to teach in another country.

Hits : 1367
About the Writer
Aisha Sowe, Associate Editor
Aisha Sowe is a senior and an Associate Editor for The Current.  Aisha has been writing articles for the school newspaper since her sophomore year. After...