Student athletes learn to juggle school, sports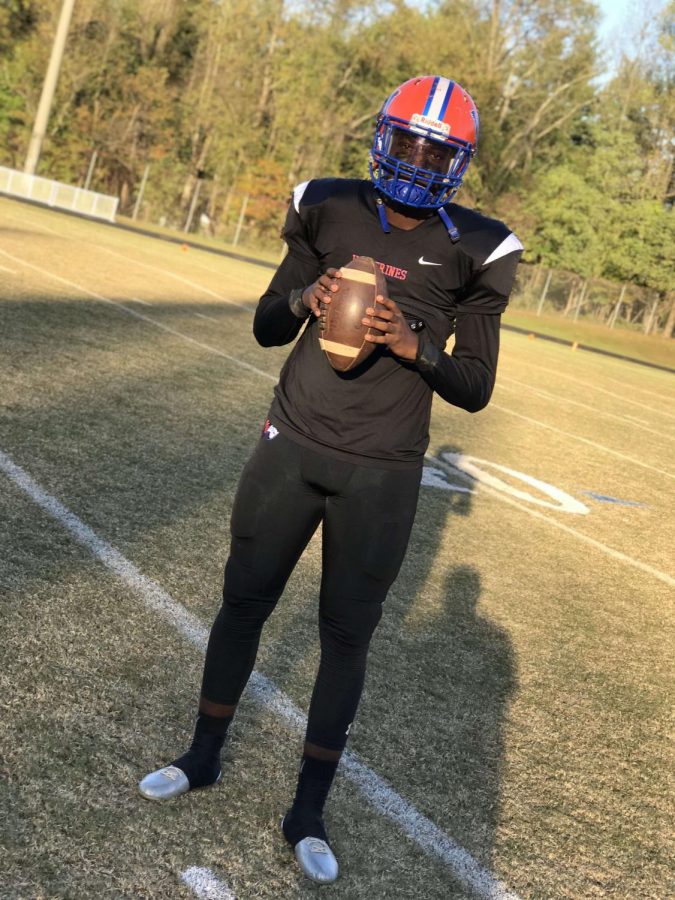 Balancing school work while being an athlete is not as easy as it seems in the movies. When you become an athlete, most of your free time suddenly disappears.
"Soccer takes up a lot of time and by the time I get home, I still have to eat and take care of myself before starting the hours of homework that was given," junior soccer player Annie Riley said. Riley suggests to take advantage of the minimal free time you have to do your school work.
"I try to squeeze in as much homework as I can when I get home from practice. If I can't finish it, I'll finish it at STEP the next day," senior football and basketball player Markel Grant said. Grant manages his time for school work no matter how challenging it is. Grant also recommends you to knock your school work out right after practice instead of procrastinating, which most people tend to do.
Junior poms member Desiona Tillman sacrifices sleep to complete the work that was given to her. "Taking IB classes definitely adds on to the stress of getting work done after practices, but whether I was on poms or not the work would still be challenging," Tillman said.
"To get work done sooner… I normally do it before practices and games," senior soccer player Yann Kouemi said. Although Kouemi doesn't find it challenging to stay on top of school work while being busy scoring goals, he recommends getting your work done at STEP so you don't stress as much at home.
Head football coach Michael Brown states that calendars, planning ahead and communication are all big factors that help him manage time around work. "Thinking forward at least a month in advance, planning to your best ability, and leaving no room for error will definitely help with timing," said Brown.
Being an athlete will take a big chunk of personal time out of your four years. Having a game plan and knowing what you're doing and when you're doing it will play a big role in the amount of free time you will have.
Staying on top of school work while being a star on the field, court or even dance floor shows your potential.

Hits : 1085