Freshmen show off skills with upperclassmen on varsity teams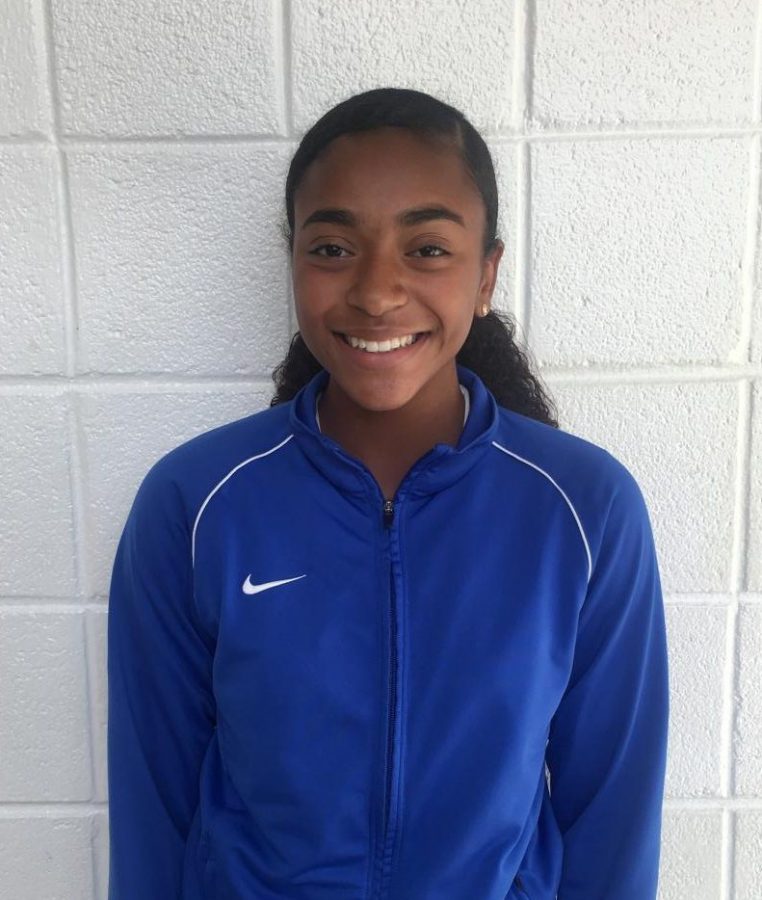 Making the jump from middle school to high school comes with a lot of challenges, but playing on a varsity team as a freshman takes it to a whole new level. 
It takes a varsity mindset to make a varsity team and not many freshmen get the opportunity to join. Although here at The Mill, there are a few freshmen who made the cut.  
"It's very nerve-wracking and a lot of pressure," freshman Jaden Gaboton, who plays girls soccer, said. "But [it] feels good to have made a varsity team."  Though making the varsity team was unexpected, she is glad she did.
Gaboton felt a rush of excitement after scoring her first goal against the Northwood Gladiators. The goal made her feel way more confident and determined throughout the rest of the game. She hopes to continue playing soccer for the rest of her high school career.
Freshman varsity football player Kaden Prather described how exciting it feels to be a part of the varsity football team. "I've worked hard and now I'm getting what I deserve," Prather said. 
Prather was able to play to his best ability and score some touchdowns during his first scrimmage against Walt Whitman High School. He was glad he made his mom and team proud. Prather plans on being the wide receiver for the rest of his time at Watkins Mill. 
The preparation to face these opponents takes a lot of hard work and focus. It's especially tough for these freshmen to get the hang of it, but don't doubt them. They have what it takes to succeed.
Senior Markel Grant who played varsity football and basketball as a freshman advises freshmen varsity athletes that "If you need extra help, make sure you ask your team captains or someone who has been on the team for a while for understanding."
Grant also recommends staying after practice to show dedication and improvement for the next day. He wishes he knew the pressure that came with being on a varsity team as a freshman when he first started playing at Watkins Mill.
At the end of the day, whether you're a freshman, sophomore, junior or senior, each team comes together as a family and plays their heart out. Watkins Mill wishes the best of luck to these freshmen as they continue their athletic journey. Go 'Rines!

Hits : 1194