Freshmen bond with each other, upperclassmen during Youth Summit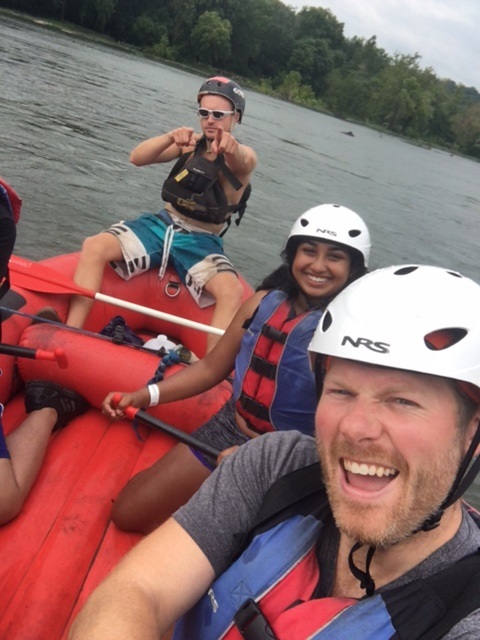 Aisha Sowe and Nadaja Burnett Pierre
October 12, 2017|236 Views
Paint balling, whitewater rafting and laser tagging are all fun ways to meet new people and have fun. For a special group of freshmen those activities are a school-sponsored outing.   

Youth Summit is an opportunity for incoming Watkins Mill High School freshmen to meet peer leaders and obtain strategies on being successful in high school. The Youth Summit program offers multiple team building activities for the students throughout their freshman year. "There's a ton of support and a ton of things to do," Youth Summit sponsor Lola Rogers said.
The program tries to do an activity every other month. In the past, they have done ocean kayaking, rope courses and a trip to Washington, DC.
Youth Summit peer leader Nic Dillet says that he gets along with the freshmen very well. "It's just a good time," Dillet added.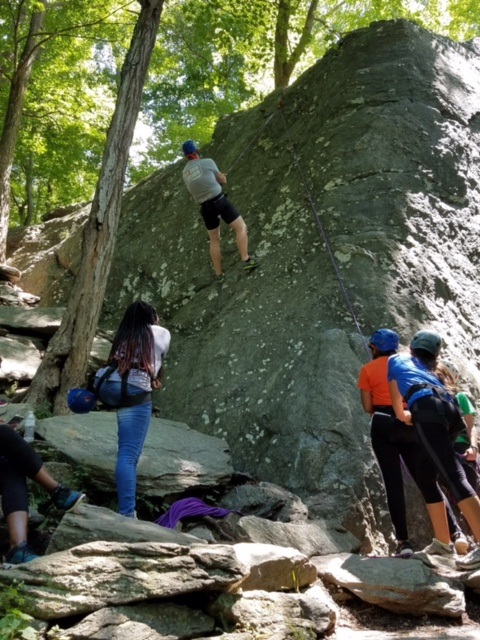 Dillet decided to become a peer leader because his counselor said it "would be beneficial for [him] to join the Youth Summit program," Dillet added.
Rogers wants to show incoming freshman that high school is a fresh start. "Maybe in middle school you hung out with kids who weren't interested in school, so [Youth Summit] is the perfect opportunity," Rogers added. 
Freshman Brett Bauer found out about the program when he came to Watkins Mill over the summer for work and was told about the program. Youth Summit "kind of helped me meet two people that I'm cool with," Bauer said.
Science teacher Matt Johnson is one of the staff leaders at Youth Summit and wants the freshmen to feel more comfortable about attending Watkins Mill. The Youth Summit program "supports the connection and transition of all these students," Johnson added.  
This is the second year the Youth Summit program has been at The Mill and the program currently has 105 students. "I think it's more than a great program, I think it's an amazing program," Johnson said.
Students can join the program and learn about becoming a peer leader from Rogers in room number D04B or Johnson in C217.

Hits : 816
About the Contributor
Aisha Sowe, Associate Editor
Aisha Sowe is a senior and an Associate Editor for The Current.  Aisha has been writing articles for the school newspaper since her sophomore year. After...