Band marches on competition at Music in Motion
Hang on for a minute...we're trying to find some more stories you might like.
Wolverines marching band battled it out in the Music in Motion band competition at Reservoir High School against other schools on October 10 at 4pm. They won second place in the 1A Division with the score of 78.15. They will also take part in another competition at Paint Branch High School on October 24.
The Wolverines will compete at Paint Branch High School two weeks from now and will play a full show. Senior Sonja Gettys has confidence in the band. "We are at a much better spot than last year," Gettys said. "Last year, we didn't go to many of the competitions."
The marching band played "Kingdom Hearts," "One Day I'll Fly Away," and "Halo." Senior Dekonti Sayeh described the band as being more together musically, soundwise, balanced, and much better than last year. "It's the first time in a long time that the full band is going [to competition]," Sayeh said. "Usually it's just the drum line."
The band has improved with new people joining every year. Senior Nathan Hurt is confident that the band will do great in the following competitions. "The band is a lot more focused and organized," Hurt said. "We have a lot of new talent that needs to be honed down."
This was also the first time for new band director Peter Kielar to teach marching band and lead them to the competition. Kielar taught general music last year at Chester Community Charter School and band classes after school. He was also a percussion tech in the past. "They are going to perform well," Kielar said. "It is going to be a tight show."
The band members are comfortable with their new director. Starting from the ground up, the band was preparing for the competition. Senior drum major Kayleigh Yankie is excited to work with Kielar. "We made really good progress," Yankie said.  "Our drill and our marching techniques have become way better than it ever was before."
With the new director, improvement in drills and techniques, and new talent joining, the marching band will have the next competition in the bag. Come and support the 'Rines at the next band competition on October 24 at Paint Branch High School.

Hits : 570
About the Contributors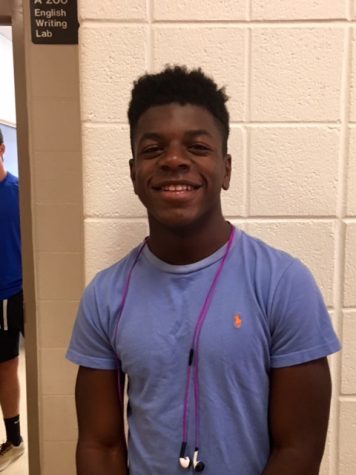 Hezekiah Likekele, News Editor
Hezekiah Likekele is a junior writer for Watkins Mill High School Current. He is primarily a sports writer but can also be a great addition for news and...