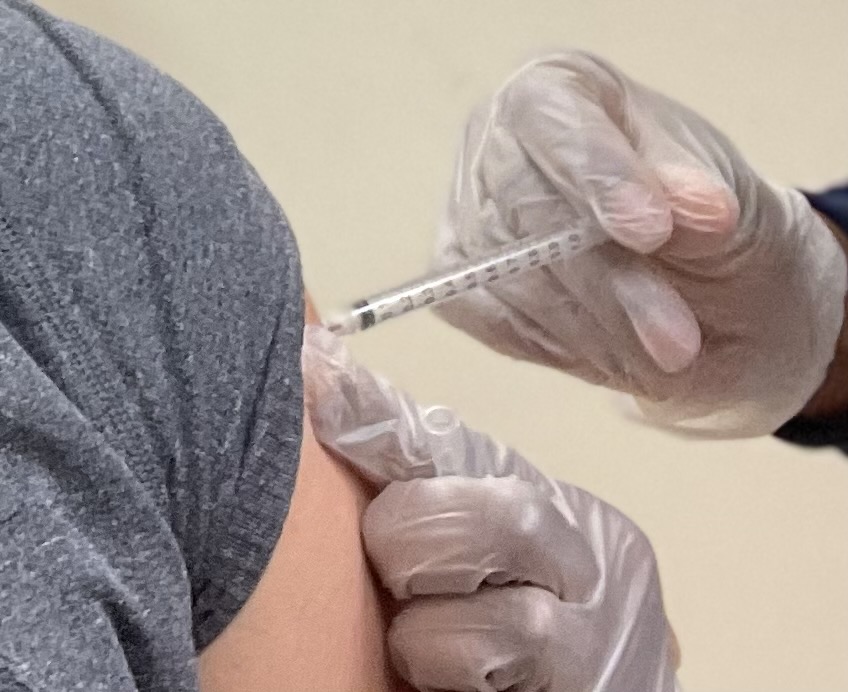 Fabio Hendrix*
The Center for Disease Control and Prevention is currently researching a third dosage of the COVID-19 vaccine at a critical time where the Delta variant is spreading rapidly among the population.
The CDC recommends those immunocompromised to receive a third mRNA COVID-19 vaccine at least 28 days after their second dose.
 "I think everybody expected that there would be boosters," science teacher Laura Davis Vaughan said. "This is just completing the vaccine series rather than thinking about it in terms of [the vaccine] not working." 
The Department of Health and Human Services issued a plan to make booster shots available to people as early as September 20. Some have taken the initiative to obtain a third shot before the confirmed date to have extra protection for the winter.
"Any extra proven immune boost that you can get and that others can get is only going to help us march toward proper immunity in our population," English teacher Samuel Lee said.
Elementary school teacher Joaquin Martins* has unvaccinated, immunocompromised, and medically fragile children, which motivated him to get the additional booster.
"Any level of mitigation I can personally take to keep my students and my own family safe, I'm going to do," Martins said. "It's become very clear that even if you're vaccinated, you can still transmit [the Delta] variant."
While the US is on its third dosage of protection against the virus, various other countries including India, Vietnam, and Zambia are struggling to get a first dose.
"The US has plenty of doses, so you are not taking any away from another person in the US," science teacher Matt Reese said. "The one million people who have already gotten a booster are not taking anything away from the world either."
"The US could continue to donate vaccines to countries like India and Vietnam [where the] vast majority of their population doesn't have access to any vaccine," Martins added.  "That would help the people of that country and help eradicate the virus worldwide as people continue to travel."
​​Montgomery County Public Schools employee Fabio Hendrix* received a third Pfizer shot in late August, approximately six months after his second dose.
"People need to pay attention and understand [that everything] is evolving," Hendrix said. "Had everyone eligible for the original vaccine done it, Delta would have likely died out."
"Epidemiologists are saying that if we could get [a majority] of the world vaccinated by March, we can genuinely get a handle on [the pandemic]. And that is a realistic goal," Davis Vaughan added. "I don't think there's any question about the safety of [the third shot] at all."
*Names have been changed to protect the identity of the MCPS employees who received a third shot.*