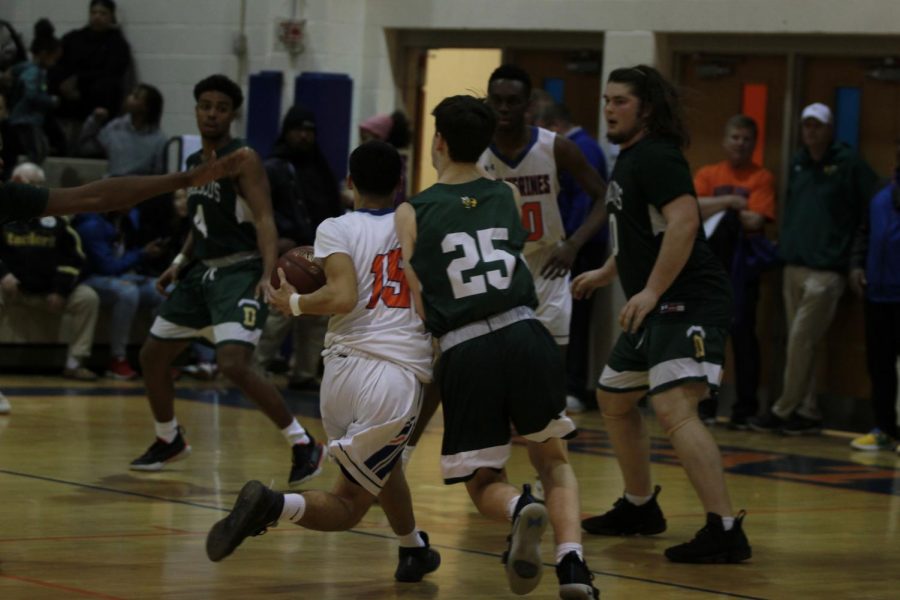 Jade Pinkowitz
Girls Basketball
The girls' basketball team took on the Damascus High School Hornets on Monday, March 2 for their first game of the playoff season. They arrived at Damascus with great energy and were ready to play. Everyone on the court played with intensity and put their all into the game, but that just didn't quite cut it. By the end of the game, the girls lost with a final score of 54-14, ending their 2020 season.
Boys Basketball
The Watkins Mill High School Wolverines played the Rockville High School Rams on Tuesday, March 3 and came away with an overtime win in the 3A West Regional Semifinal with the final score of 67-57. "We didn't keep our heads down and stayed in the game even though it went into OT and we just finished strong," senior Mamadou Ndiong said.
The 'Rines played the Damascus High School Hornets on Thursday, March 5 in the 3A West Regional Final and came away with the win with the final score of 70-66. "We knew they were going to come out hard because we beat them before but we just had to make sure that we were running the game for 32 minutes or more and we knew we just had to take our time and execute and that's what we did," senior Jordan Holland said. Holland finished the game with 26 points.
The Wolverines face off against St. Charles High School at St. Charles in Charles County, Maryland on Saturday, March 7 at 7:30pm in the State Playoff Quarterfinals.
Wrestling
Juniors Seda Tsarni and Romeo Tsai won their divisions at regional championships and went on to state championships which is from Thursday, March 5, to Saturday, March 7. Tsarni made it to the semifinals and will continue to compete tomorrow for states while Tsai is set to wrestle today.