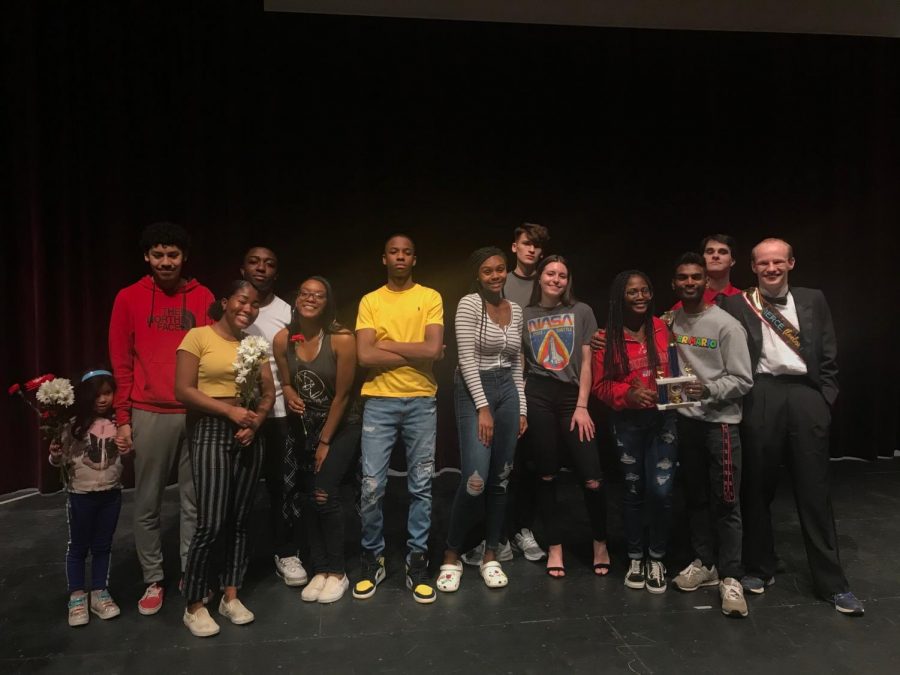 Jade Pinkowitz
On Thursday, February 13, Watkins Mill High School hosted the annual Mr. Watkins Mill Pageant where contestants compete for a trophy and donation to a charity of their choice.
Seniors Javier Sarmiento, Kebba Sanyang, Nathan Finder, Victor Kum, Brian Reyes, and Tharoon Balaguru competed for the title of Mr. Watkins Mill 2020. Balaguru took home the trophy. The money raised from the tickets purchased which will be donated to Balaguru's charity of choice: the Maryland SPCA.
Finder took home the Mr. Congeniality award with 63 percent of the audience votes.