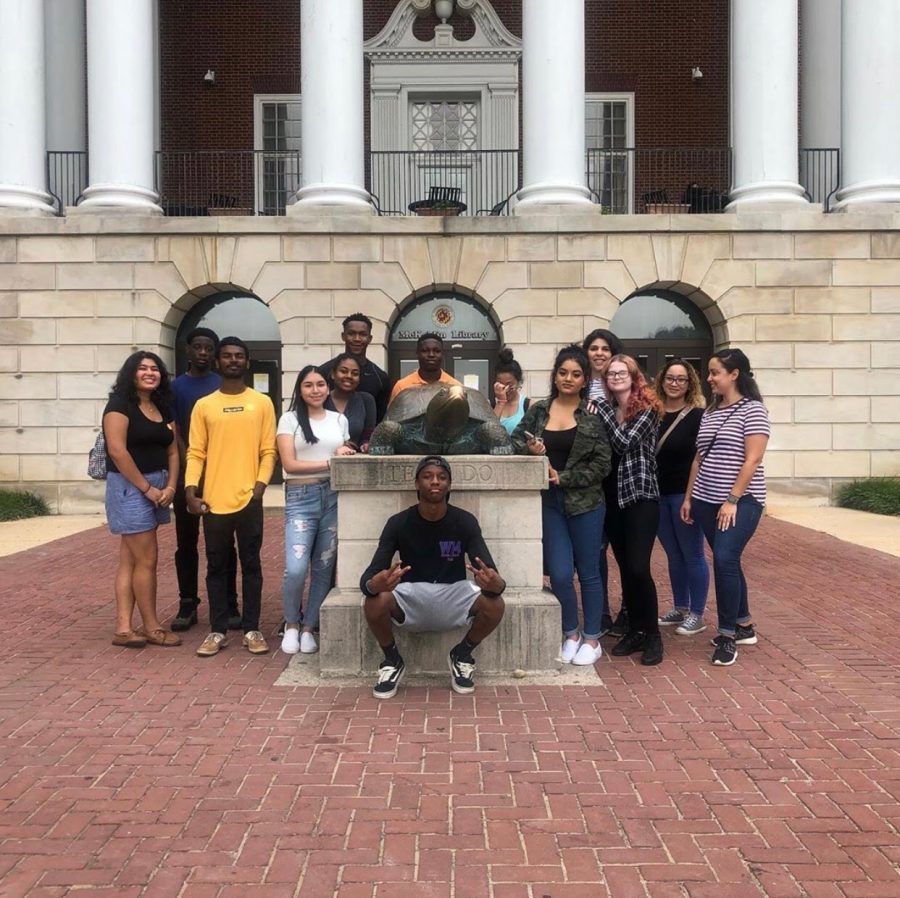 Rula Zaru
RecZone is sponsoring at least three college visits this year for CollegeTracks. Possible schools include the University of Maryland Baltimore County, McDaniel, and Montgomery College, although that list could change based on the schools students show interest in.
Any juniors or seniors can attend the visits, however they need to fill out a permission form and sign up for CollegeTracks. CollegeTracks program director Rula Zaru said, "Whether you're really interested in the school or not, you can usually get something out of it."
"I definitely think it was a good opportunity and experience overall, it gave me an idea of the college and they were very helpful," senior Mahima Thapa said. "I would definitely go again." Last year, many students attended college visits to Towson University and the University of Maryland.
Colleges in Maryland visit WMHS in the fall beginning this week, where 100-200 college admissions reps come visit the College and Career Center to meet with students one-on-one. This helps students learn more about the schools and the application process.
WMHS may also plan college visits for students, however they are expensive and difficult to plan. College and Career Coordinator Catharine Heald said, "We usually tell kids to go do tours on their own, where they actually contact the college or university and they schedule a tour."
In April of 2020, there is a college fair that all juniors from MCPS attend at the Montgomery County Fairgrounds where hundreds of colleges from Maryland come to meet future college students. "Eleventh grade is really critical," Heald said. "It helps [students] narrow down the choices of schools that they want to apply to."
"You're trying to figure out what's a good fit for you for college so by actually setting foot on campus and walking around and seeing the dorms and the cafeteria, you start to get an idea of what it is you're looking for," Heald said.
ACES also visited Towson yesterday and has upcoming visits to Goucher, Mt. St. Mary's, and MC later this year. The tour includes the Clarksburg ACES program students, and there are only 25 spots for ACES students to attend from each school.
Students interested in attending WMHS college tours can follow CollegeTracks on Instagram and Twitter or add them on Snapchat to be informed of events and visits planned for the 2019-2020 school year.