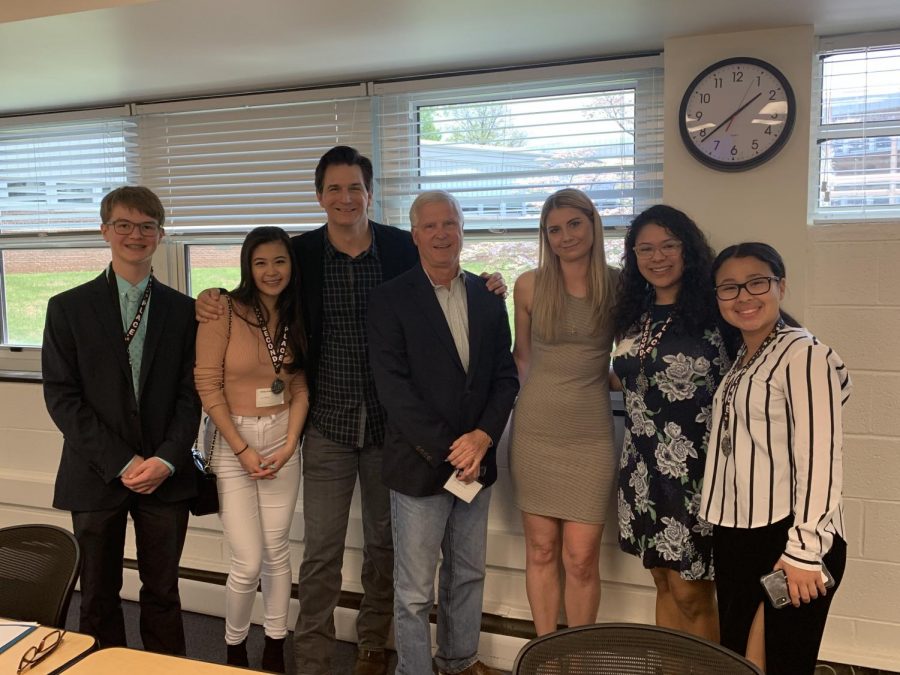 Academy of Finance students won second place in the Montgomery County Business Pitch Challenge on April 30, after competing against other schools at the Carver Educational Services Center in Rockville.
A team of students participated in the competition: senior Adriana Villars, senior Emily Cruz, junior Hailey Sastra, and sophomore Griffen MacLaren. They placed in the second round of the challenge during April and did not place in the first round during March. The team put together a business plan and presentation to convince the judges to invest in their business.
"I was excited about [the team's performance]. I think they should've won first place, but my opinion is biased," Academy of Finance teacher Sandy Chaplin said. "I know how hard they worked and I know what went into the presentation, but I also feel like it was a really solid plan as well, so I loved it."
The team held a presentation on a bubble tea business with a bakery. They came up with two bubble tea flavors, milk-based black tea and mango bubble tea, along with pastries and cookies. The students were all in the Entrepreneurship class and volunteered to participate.
Members prepared for about six weeks and worked during class and after school. Theater teacher Scott Tarzwell helped critique their presentation so the students could perform smoothly. Members also made their food products and had teachers come to taste them to make sure they were good enough to present to the judges.
"We felt good after we presented [the business plan] because it was a lot of preparation up to it, so after we were done we knew we did a good job," MacLaren said.
Sastra was the one who came up with the team's concept. MacLaren focused on the numbers aspect of the project. They needed to include how much money their business made and how much they needed from investors. Villars baked all the pastries and cookies, while everyone learned how to make bubble tea. Cruz and Sastra made sure that the presentation flowed.
"The challenge was a good idea because [the Academy of Finance] isn't a known program and it got us to show how we've been preparing and get our name out there, so other kids might join in the future and take our classes," MacLaren added.