Broadway artists share trade secrets at ArtSpeak
Art Speak is a free program for students that brings performing artists to the Washington D.C. area. It was created in Bethesda, Maryland by Shugoll Research and there are four events a year. Each event takes place for free at a high school in the D.C. area.
Last night, Broadway star Alex Brightman from School of Rock and Beetlejuice appeared to sing and answer questions. There was also an incredible performance by legendary singer Linda Eder, who played Lucy in Broadway's Jekyll and Hyde.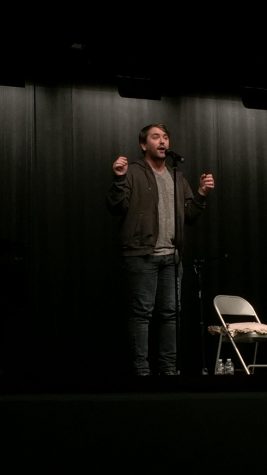 "I think this Art Speak thing is really important because not everybody has immediate access, even if they have the internet, to see artists talking candidly about the business and this is a great chance for people to tear down that wall of intangibility," Brightman said.
Students got autographed CDs, posters, hats, and other merchandise. After the show kids were able to meet Brightman and Eder, take photos with them, and get their autograph.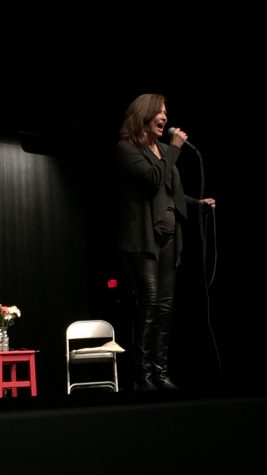 "It's really great getting to know people who became successful in show business and when you find out, they're really nice people. It's even more fun," freshman Zoe Luckabaugh said.
The audience got to find out both Brightman and Eder's favorite colors, foods, guilty pleasures, and some fun facts. Eder shared her love of rice, the color green, and her guilty pleasure of any "housewives of (insert place here)" show. Eder said she also enjoys having every power tool known to man and knowing how to use them.
Brightman shared his love of cheeseburgers, the color navy blue, and casinos. Brightman can juggle, tightrope walk, and ride a unicycle. He also admitted to being really into Panic! at the Disco and to using a Neti pot when he's in a show.
Both Brightman and Eder were very giving with their time and energy. They were incredibly genuine and showed great care about kids in the theater.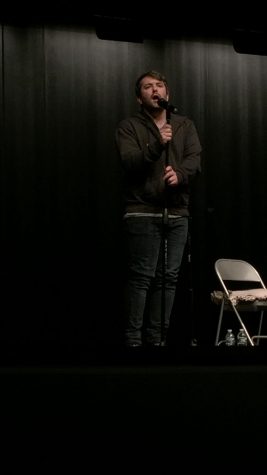 "It really frustrates me when people think there's some hallowed ground, Broadway is the same theater you do as a kid just with a bigger budget so it's nice to talk to people that want to do it from pure passion," Brightman added.
Hits : 1672