Key Club makes dog toys to donate to shelters over Thanksgiving
Watkins Mill High School's Key Club is giving back during the holidays by donating homemade dog toys to the local animal shelter. They made and collected about 500 dog toys. 
Kids involved in Key Club also wrote out thank you cards for their teachers. This week is the last week to join the club. It is a $12 membership fee that needs to be submitted to ESOL teacher Simi Sandhu in room B210. "The main idea of Key Club is to build leadership through community service," Sandhu said.
The dog toy project had a goal of creating 40 dog toys to donate to the local animal shelters. In the end, the Key Club exceeded that expectation. The club decided to put this project in action because a majority of the kids liked the idea of donating to an animal shelter.
"I really enjoy being a part of the club. I think community service is really a key element in Key Club," sophomore Grace Edwards said. She remembers starting the dog toy project right after the Key Club hosted their custodian luncheon. The dog toys will be delivered to the shelter before Thanksgiving break ends.
Here are the steps to make a homemade t-shirt dog toy if you want to donate some toys to the animal shelters:
Step one: Find an old shirt that you can completely destroy.
Step two: Cut the shirt into strips of fabric.
Step three: Tie three strips of fabric together.
Step four: Braid the fabric together and then tie the end together.
Step five: Donate to the animal shelter, keep for your own pet, or give to a friend's pet.

Hits : 1584
About the Writer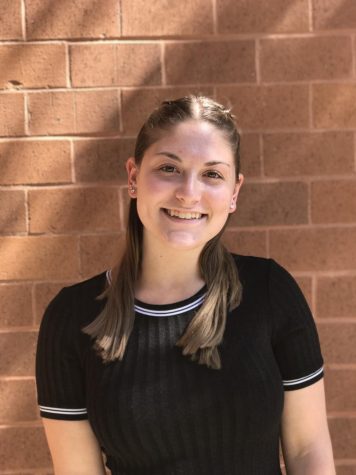 Jade Pinkowitz, Editor-in-Chief
Jade is a senior at Watkins Mill High School and Editor-in-Chief for The Current. She is a four-time varsity girls volleyball player and involved many...