Superheros clash as classes compete in Homecoming week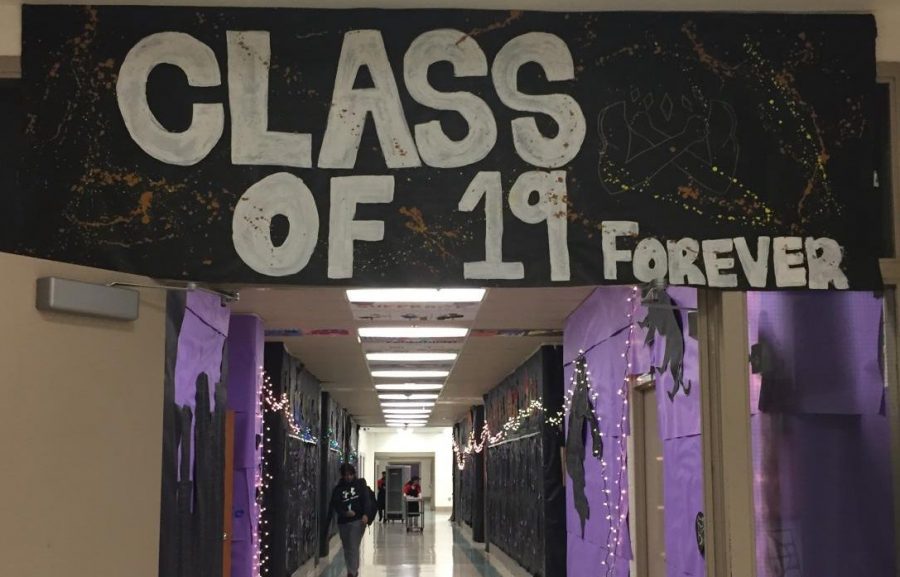 Forget Batman versus Superman, this year the Black Panther is coming for Batman in Watkins Mill's annual Homecoming battle of the classes.
The Homecoming hall theme this year is superheroes. Freshmen have Guardians of the Galaxy, sophomores have Spider-Man, juniors have Batman, and seniors have Black Panther. The halls are decorated, covered floor to ceiling with heroes, villains, and gadgets from some students' favorite superhero movies and comics.
Senior class president Alexandra Aucoin is very excited the seniors got Black Panther as their theme.  "Because it's a new movie, it's something that has never been done before," Aucoin said. "We are definitely going to win."
Student Government Association sponsor Lauren Squier loves how the freshman are much more involved this year. "I hope that the freshmen win Homecoming halls because they are usually the underdogs, but this year they put in more effort than the past freshmen have," Squier said.
Junior Malik McMichael is confident that the junior class will beat all the other classes. To the seniors, McMichael said, "I just hope you guys know that when they announce who won, don't be surprised when you see that class of 2020 won and got first place."
Junior class adviser Maxwell Bero said, "I'm very excited to have Batman and I just want all the other classes prepared to lose." Bero is not only the class of 2020 adviser but is also in charge of Orange Nation and planning the pep rally before the Homecoming game on Friday. Bero is excited to see spirit at the game.
Wolverine football will play the Rockville Rams in a double-header on September 28th. The junior varsity game will start at 3:30 pm Friday afternoon and varsity's game will start at 7:00 pm Friday evening.  The dance will be next Saturday night, October 6 from 8 pm until 11 pm.
Spirit week is in full swing as well.  Monday followed the Homecoming theme with Superhero/Supervillan Day and Tuesday was College T-shirt Tuesday.  Wednesday will be Culture/World Heritage Day, Thursday will be Jersey Day, and Friday will be Class Colors Day.  Freshmen will wear white, sophomores will wear orange, juniors will wear blue, and seniors will wear black.
Make sure to dress up this entire Spirit Week and come out to the game this weekend to show your support for Watkins Mill. 

Hits : 1472
About the Contributors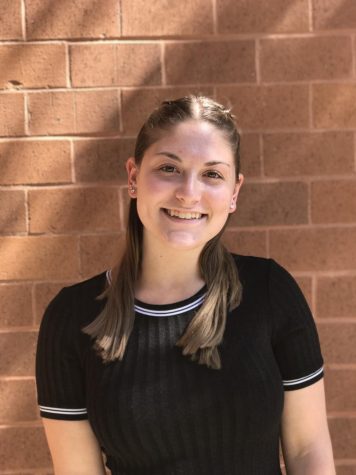 Jade Pinkowitz, Editor-in-Chief
Jade is a senior at Watkins Mill High School and Editor-in-Chief for The Current. She is a four-time varsity girls volleyball player and involved many...