Sports Wrap-Up: September 18, 2018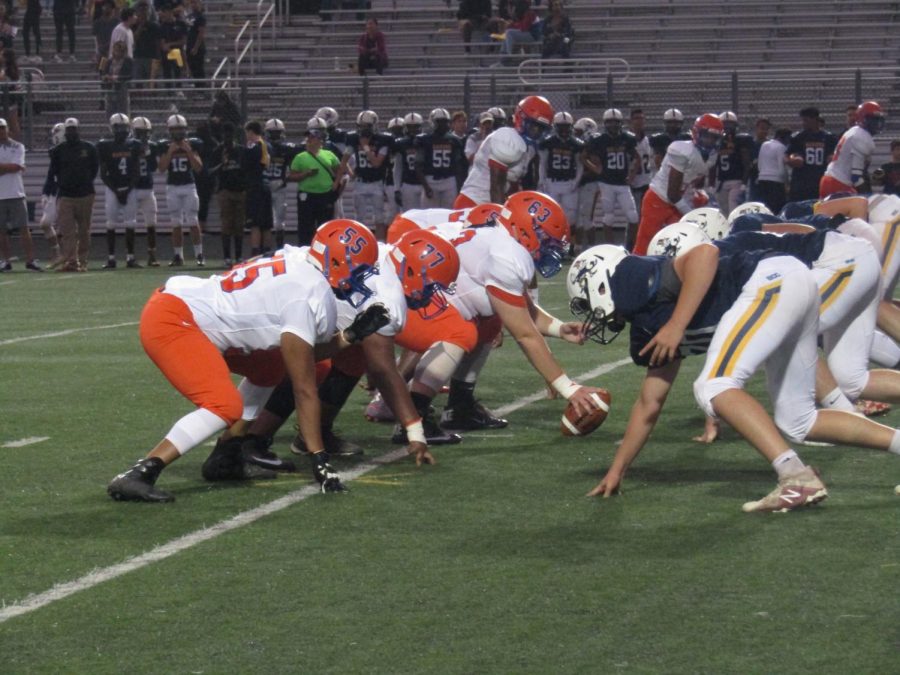 Football
Wolverines varsity football shut out the Bethesda-Chevy Chase Barons 39-0 during an away game Friday, September 14. Sophomore running back Baebaa Sayeh had an exceptional game, putting up over 100 rushing yards in the game.
"I felt great," Sayeh said. "I went there to run hard, followed my technique and executed."
"We had a pretty solid game," coach Max Bero said.  I think that the team we were playing was not on our level." But, Bero added, "We're going to need a much higher level of execution if we are gonna be successful later in the season."
Come out to support the 'Rines at their next game vs Seneca Valley on the Friday, September 21 at 7 pm!
Girls Soccer
The girls varsity soccer struggled, but ultimately fell short against the Seneca Valley Screamin' Eagles on Saturday, September 15, with a final score of 4-1. Senior Jennifer Lopez scored the team's only goal.
"The score didn't reflect what we could have achieved but we have a lot of learning to do as a team when it comes to hard work and working together," senior co-captain Chioma Nwoye said. The Wolverines plan to work harder as a team to win the next game Thursday, September 20, against Poolesville.

Hits : 950